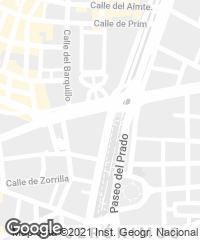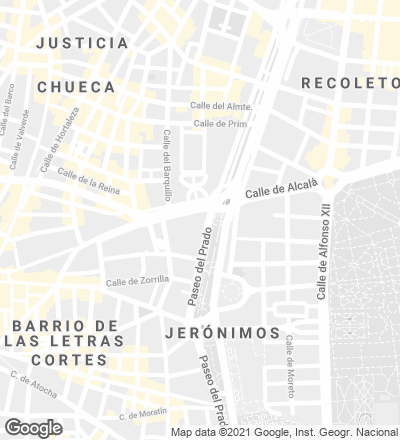 The historic building dates from 1884, but was extended gradually in the 1920s and 1970s until Rafael Moneo 'wrapped up' the block in 2006. Paredes Pedrosa have intervened several times since 1986, when they converted the Cibeles corner into an exhibition space. In 2009 they fit out the mansard level for office use, in 2011 they designed a new vertical access and exhibition space, in 2013 they restored the main floors around the 'Patio de operaciones,' and in 2015 they worked on the basement floor and archives. In all these operations the main issue has been to unveil forgotten spaces and restore original ceiling heights taken up by intermediate stories and partitions for air conducts, offices, and storage areas. The historic original plans revealed unknown interior spaces and qualities, unrecognizable in recent years. They have become apparent and emphasized by the architectural interventions in order to adapt to the current and changing needs of this institution. Apart from introducing a new architectural language, the constructive and ornamental specifics of the building have been restored, found mostly hidden behind installations and drywalls. The new spaces accommodate additions like the stair with the installation Zona Euro by Ignasi Aballí.

Arquitectos Architects
Ángela García de Paredes, Ignacio G. Pedrosa
Colaboradores Collaborators
Clemens Eichner (proyecto y dirección obra project and construction manager), Lucía Guadalajara, Álvaro Rábano, Roberto Lebrero, Guiomar Martín, Pascal Germann
Dirección de ejecución Execution manager
Luis Calvo, Javier Reñones, José Bartolomé Tato
Estructura Structure
Alfonso G. Gaite GOGAITE, S.L.
Instalaciones Mechanical engineering
JG Ingenieros. Ingenialia
Contratistas Contractors
ERCO (iluminación lighting), JUNG (mecanismos eléctricos electrical devices), Cosentino (solado mármol marble); Ortiz S.A. (mansardas mansards), Copisa S.A. (núcleo de comunicación vertical access), UTE CYM Yáñez S.A.-CEINSA S.A. (planta principal main floor), FCC Construcción S.A. (archivo archive)
Propietario Owner
Banco de España
Fotos Photos
Fernando Alda (p.85); Luis Asín, Joaquín Cortés