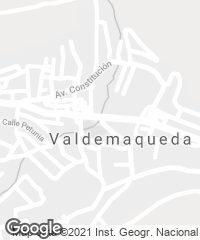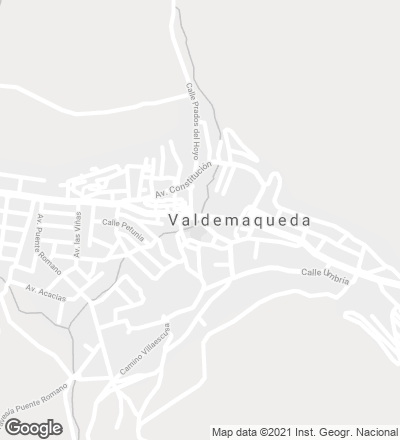 Located on the border of the Madrid region, Valdemaqueda is immersed amid pine groves on a hillside facing south. The road crosses the municipality of dispersed houses, and on the town square – formerly just a widened stretch of the road – stands Town Hall, which absorbs a two-meter drop in the topography. Independently of size, the project sparks reflection on its capacity to put order to the immediate environment without distorting scales. The objective of the operation is to recompose and develop the square towards where the building presents its more representative facade, and to integrate it into the scale of the urban fabric. The complex completes the square and breaks up to adapt to its insinuated concavity, fragmenting into two volumes connected by a glazed foyer providing access to them.
The elements of the structure of exposed concrete shape the exterior enclosures, integrating the building into the chromatic scale of the place and ensuring, with its material solidity, stability through time. On the south side, the structure is filled with slate plaques and aluminum frames. On the north, the large window facing the square, the clock in the concrete wall, and the masts are reminders of the building's institutional function.
Arquitectos Architects
Ángela García de Paredes, Ignacio G. Pedrosa
Colaboradores Collaborators
Manuel García de Paredes, Nuria Ruiz
Dirección de ejecución CAM Execution manager CAM
Joaquín Riveiro Pita
Estructura Structure
Alfonso G. Gaite GOGAITE, S.L.
Instalaciones Mechanical engineering
Gustavo Álvarez, GEASYT S.A.
Propietario Owner
Comunidad Autónoma de Madrid
Constructora Contractor
Construcciones y Restauraciones S. L.
Superficie construida Floor area
527 m²
Presupuesto Budget
302.000 euros
Fotos Photos
Eduardo Sánchez, PPA