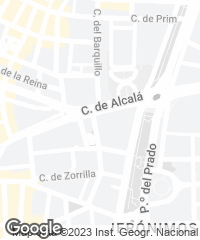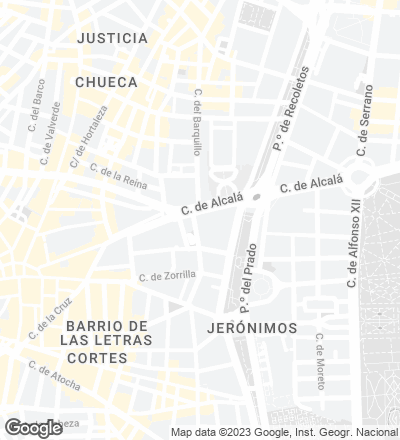 After several enlargements since its construction in 1891, the Bank of Spain called a competition in 1978 for the design of the last piece to wrap up its monumental headquarters
At that time the winning project was denied the license from the City Council to tear down the existing building, so the proposal was left on hold. Twenty-five years later the project finally got the green light, so the original design was revised maintaining most of the decisions taken years ago but modifying others, be it due to a formal reflection or to the existence of a more detailed program. 

The institution sought a freestanding and complete building, so this aspect was the starting point of the design scheme. With this purpose, and with no prejudices against using a language different from today's or fear of passing unnoticed, the design started from a study of the evolution of the building, analyzing the composition mechanisms used by the previous architects.

The materials and methods used in the original piece also served to complete the new one. The facades are made of granite and stone whereas the decoration is carried out in marble by the sculptor Francisco López Quintanilla.
One of the essential moves when tracing the east elevation, flanked by the facades of the caryatids, was leaving open a possible turn of the building to link Alcalá street with that of Marqués de Cubas. So understood, this corner could be rounded off with the same mechanism used to complete the Cibeles axis, that is, materializing a corner, thus ensuring a continuity between the elevations of both streets and prompting the inclusion of a unique element to wrap up the perspective from the Gran Vía.

For this elevation and the two adjoining ones the decision was to recover the composition scheme of the caryatids' facade, but with a subtle transformation to include some pieces of contemporary sculpture and thereby set up a dialogue between the decorative elements from the 19th century and the naturalism of today. In the current project the mannerist trio of facades of caryatids was replaced with a more subtle solution, fitting the powerful facade of Cibeles in the new corner.
The extension has a total area of 4,736 square meters organized on four floors above street level and four below ground. The corner allows to define a hexagonal hall that houses the meeting room of the European Central Bank.
On the first floor a hexagonal space houses the meeting room of the European Central Bank, with broad views of the street thanks to a large window. On ground floor, and with the same layout, is the press room.
The new project resorts to the same materials used in the original building, coming closer to the building methods of that time. Stone is placed with powerful sections and the ironwork is maintained, avoiding the use of extruded profiles.
Cliente Client
Banco de España
Arquitectos Architects
Rafael Moneo
Colaboradores Collaborators
Julio Olóriz, Diego Colón; Francisco González (aparejador quantity surveyor)
Consultores Consultants
Jesús Jiménez/NB 35 (estructuras structures); Idom (instalaciones mechanical engineering)
Contratista Contractor
Dragados, Detecsa, UTE: Dragados-Camar, Volconsa
Fotos Photos
Roland Halbe