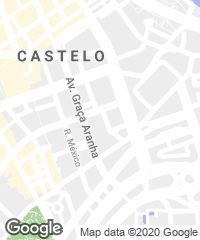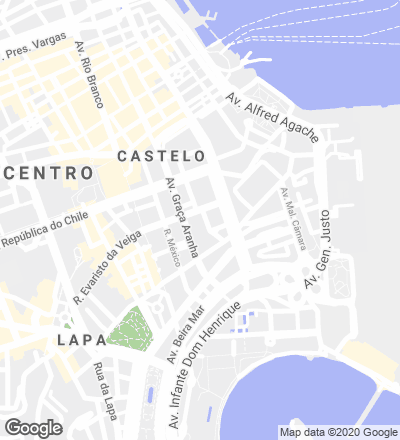 Considered a landmark of Brazilian architecture, the building is surrounded with symbolism and controversy. Symbolism because it was the first to use modern architecture as metaphor of Brazil's political and economic transformations, initiated with the revolution of 1930 when, after a coup d'état, Getúlio Vargas took the reins of government and set out to modernize the country.
After the cancellation of the competition, in which the winning project was an academic proposal designed by Archimedes Memória, minister Gustavo Capanema called Lucio Costa to develop another scheme. At that time Costa was proposing new ways of teaching architecture. Well aware that it was a collective and not an individual task, he formed a team of professionals that presented innovative works: Jorge Moreira, Affonso Eduardo Reidy and Ernani Vasconcellos, who had also participated in the first competition, as well as Carlos Leão (Costa's partner) and Oscar Niemeyer, a trainee at his studio.
Costa also convinced politicians of inviting Le Corbusier to give them guidelines for the project and to choose the site for the ministry and the campus of the university (which was never executed). In 1936, Le Corbusier spent four weeks in Rio de Janeiro and Niemeyer, due to his good skills as draftsman, was named his assistant. 
Le Corbusier proposed two projects for different sites that were not chosen. Upon returning to Europe, the Brazilian team created the final plan, which took up a plot in the typical urban landscape of blocks, with aligned buildings, no lateral space and courtyards in the middle. The building reflects some Corbusian precepts, such as the free plan ground floor, the brise-soleil, landscaped roof, pilotis and so on. Le Corbusier also inspired some concepts that were later incorporated into the country's architecture, like the use of tiles and Brazilian stone.
The T-shaped floor plan combines two volumes of different heights: on ground floor, a one-story block on columns that contains the access, the auditorium and the exhibit area; the other wing, the administration tower of 14 floors plus attic, with three lines of circular-section pillars, glass surfaces on the southeast facade and adjustable horizontal slats of asbestos in the northwest one. Niemeyer made some crucial suggestions, like the height of the columns, that went from 4 to 10 meters and so gave rise to the concept of monumentality in Brazilian architecture... [+]