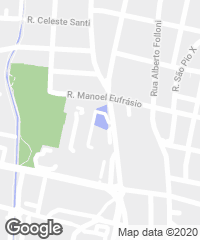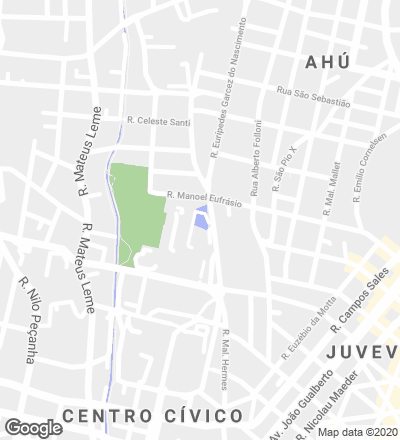 The idea of building this museum, first called Novo Museu and later rebaptized Oscar Niemeyer Museum, was conceived in 2001, when the Guggenheim Foundation decided to build a branch in Brazil. The capital of the Brazilian state of Paraná rose as candidate, offering as possible site for the project the plot of the Castello Branco building, designed by Niemeyer between 1967 and 1971 to house the Paraná Institute of Education. Though the chosen location was Rio de Janeiro (with a project by Jean Nouvel), the idea of creating an important cultural institution in Curitiba was adopted by the then governor and architect Jaime Lerner, one of the heads of urban planning in the city and expresident of the International Union of Architects.
The complex is formed by two separate structures: the old Castello Branco building and a new volume in the shape of an eye, connected by sinuous ramps across a pool and by a tunnel. The existing structure is a cuboid of 200 meters by 45 meters of prestressed concrete formed by a single level on columns, aside from the basement. Its
structure is formed by four longitudinal concrete beams of 5.5 meters in height, which divide the upper floor into four areas. Each beam rests on six columns, with spans of 65 meters and cantilevers of 20 meters. Shortly after changing its function (with the help of the studio Brasil Arquitetura), the Castello Branco building housed the Regional Government offices. Actually, the dynamic cultural program of the museum takes place in the first structure, which seems to have been created for the purpose.
Of approximately 3,000 square meters, the new building resembles a huge eye resting on a central structure with colossal spans, with a vast glassenclosed exhibition space (during many exhibits the glass surfaces are covered with blackout curtains). The opposite forms – in one the straight angle is predominant and in the other it is the sinuous forms that prevail – generate a contrast that is always present in Niemeyer's oeuvre. While the eye has the character of a sculpture almost, in the rectangle form is placed at the service of function, though they both express a monumental character. Like a sculptural object that seems to hover over the layer of water, the large eye was placed in such a way as to conceal the existing building. In the foreground, the eye, extroverted, observes the city; at the rear, the old school-museum, introspective, is illuminated through narrow elongated light wells... [+]