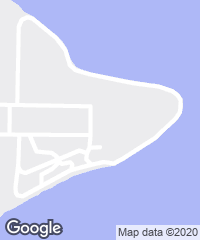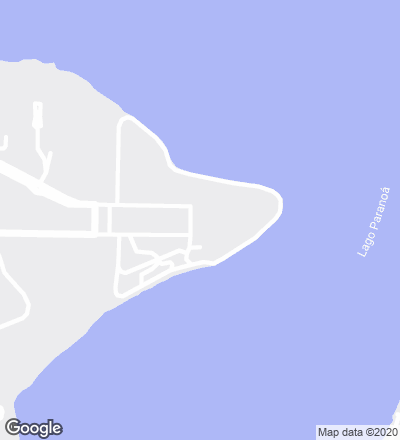 Alter the compound called Catetinho, which served as temporary accommodation during the visits of Juscelino Kubitschek to the capital, the Alvorada Palace was the first structure to be raised in the city of Brasília. The project was finished prior to the competition that defined the master plan for the city. Built to become the official residence of the presidents of the Republic, the Alvorada Palace is in a peninsula, close to the Planalto Palace, but external to the overall plan of the capital. Facing the pavilions, a vast prairie reveals the monumental character of the building. The structure, marked by colonnades along the main facades, has two annex volumes: to the west, partially buried, is the services pavilion and to the east is the chapel.
This formal composition evokes the Brazilian estates, whose main volume contains the 'casa grande', surrounded by galleries and balconies, and to the side, the Catholic chapel, which wishes to make religion present. Given the continental dimension of Brazil, the rural areas were days or even weeks apart from the urban centers, so religion – the only social activity in the estates – had an essential role. Completing the central core of the estates, in a corner, behind or to the side, is the 'senzala', or slaves' quarters.
The main volume of the palace has a twelvecolumn modulation with a recessed enclosure. The aesthetic detail of the composition is the design of the column, which seems to not touch the ground. In structural terms it is an artifice, because the pieces support only the floor slab and the roof: the structure of the interior part of the building is concealed next to the frame of the enclosure. Proof of this is that in the front facade the colonnade is interrupted to mark the main access. The basement contains the private entrance, changing rooms for staff, movie theater, pantry and store; the ground floor, the offices, individual offices, library, main entrance, dining rooms, music rooms and so on; and the top floor, the presidential quarters.
During the military governments, several presidents chose to live in the second official residence, a rural property called Granja do Torto, a few kilometers from the capital. The first president that adopted it as official residence was Fernando Henrique Cardoso, followed by Luiz Inácio Lula da Silva, who remodelled it and asked Niemeyer to build a barbecue place... [+]