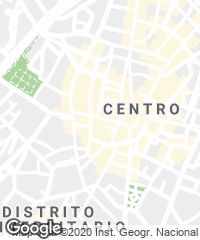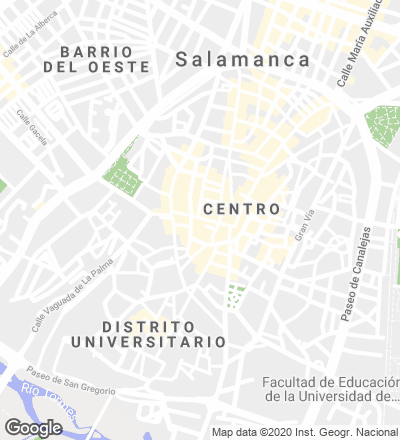 The doctrinal insufficiency of the CIAM's rationalist schemes made itself patent in Europe in the course of the sixties because their rigid advocation of an open garden-city could hardly be applied to the continent's consolidated historical cores. Sota's professional career includes a series of residential proposals that are inscribed within this critical attitude. Between 1956 and 1967 he drew up as many as twelve projects for the old quarter of Zamora, of which nine were actually carried out. The first of these, the Olmedo dwellings and warehouses, is a free-standing comb-shaped block that addresses the traditional city without renouncing the modern tenets.
A more radical approach was used for the building boxed in by party walls on Prior, a narrow street off Salamanca's main square. Here the requirement about affording side views made it necessary to adopt the bay window as a repeated facade element. But underlying this functional decision - or 'good reason' in Mies' words - one suspects a 'true reason : to create a bas-relief of crystalline prisms and transparent shades on a rough wall of Salamancan limestone. This stone surface sits on a steel structure that in turn visually rests on a molding of wooden boards. The entire stone frieze thus gravitates over an immaterial, glass plinth, in a daring gesture that both affirms and negates tectonics.
The austerely delicate glass-and-metal cases are an abstract synthesis of the bay windows of Sota's native Galicia, the railings previously used in Esquivel, and traditional balconies. Paradoxically the final result has a technological character evoking railway works. The fine movable aluminum joineries are inserted infixed frames of steel sections, and are crowned with curved methacrylate pieces and the sills, which support a corbel of Securit plate glass.
A feature of Sota's work is his recourse to perceptive ambivalences. For example, one's reading of the bay windows can oscillate between two mutually exclusive systems: the planimetric one of the glass sheets and the linear one marked by the joineries. On the other hand, the sash windows above the entrance have the effect of shifting the axiality, and in the plinth, minimal disruptions over the structural axes of the dividing joineries make for an alternately frontal and serial reading of the glass panels. Thanks to these optic ambiguities, the facade "permanently moves in its stillness," as Eliot would say... [+]