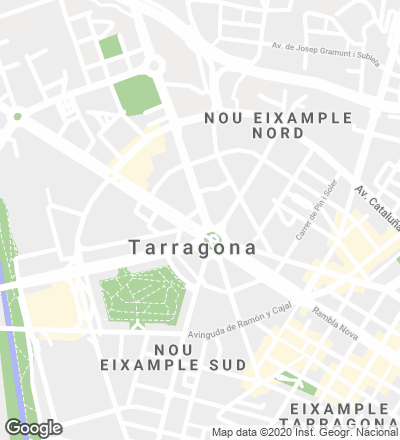 During the fifties, with its period of isolation over, Spain resumed its interest in international architecture. Public and private sectors dissociated themselves from the nostalgic mood that had dominated the country after the Civil War. The reemerged modern language was reflected in the works of the architects of that generation, with the finest examples carried out during the second half of the decade.
In the course of the early fifties Sota abandoned the revisionist premises applied at Esquivel, experimented with the informal procedures of empiricism, and finally, adopted a method of dot-matrix composition. A comparison of his entries to the competitions for the tax offices of Tarragona (1954) and La Coruna (1956) clearly showed this change of register. The Nordic features of the former, taken from Asplund or the younger Jacobsen, no longer appear in the aseptic and modular proposal for the Galician building, where one can appreciate the participation of Ramón Vázquez Molezún.
The Civil Government delegation of Tarragona arose from a 1956 competition but was built from 1959 to 1961. Working alone this time, Sota adjusted the volumes to a structural grid, following a procedure already tested in the La Coruña competition. The combined institutional and domestic program is expressed in the building's main facade, where offices and apartments appear as differentiated parts separated by a balcony. Sota solved the combination in a paradoxical manner: the administrative part sits on the trapezoidal lot and assumes a secondary role by serving as a base for the cubic volume containing the apartments. The informal composition of the balconies sticking out of this domestic prism of stone and glass becomes the building's identity tag.
Like Mies van der Rohe, Sota resorted to geometric abstraction, repressing the formal expressivity of the construction so as to reinforce its sculptural character. In the rushed design of the various elements he took certain liberties, such as the change from a concrete to a metal structure in the portico of the front facade, aimed to emphasize the separation between the office plinth and the residential prism, or the rails of the balcony which conceal the thick floor slabs.
The restoration job carried out by Sota himself between 1985 and 1987 with the help of Josep Llinás gave a new luster to this milestone of modernity in an open-door Spain... [+]