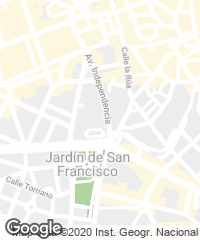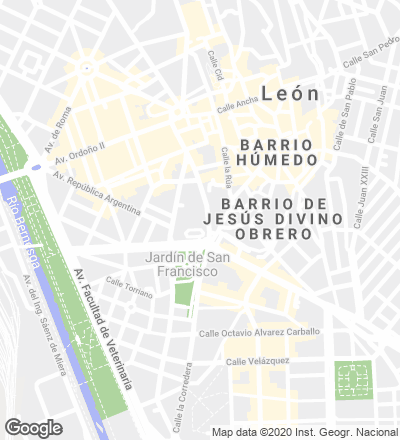 During the years immediately preceding this project Alejandro de la Sota found himself deprived of the opportunity to build. Still he held on to his smiling intransigence when once again given the chance to construct a clear-cut, compact and flexible prism. In the midst of the postmodern craze, Sota stuck to the tenets 'inherited' from the Modern Movement, and with ever growing confidence in his own work, remained impermeable to novelties.
These offices were built upon a neutral, clear-cut structure that more or less served to organize the interior. Schematic juxtapositions made it possible to distribute the different facilities with a pragmatic logic free of format rhetoric and totally indifferent to the exterior. The bracketing of the beams where they meet the pillars, the arrangement of the exposed tubes, even the striated rhythm of the metal sheeting in the floor slabs and the delicate steel tube railings allude to industry, yet uncrudely. Up to this point it seems that Sota's intentions are satisfied. "The new communications office in León is a functional building and carried out with the latest means. Possibly no more than that." But his attention centered on the skin, on which he bestowed the expressive character of a machine of its times and which is responsible for the building's most brilliant moments.
This was no simple project. The facades abound in gestures. Neither is it objective, contaminated as it is by Venturian irony. The main facade opens onto a square and accepts what it must in a natural manner. From bottom to top, it unfolds in this sequence: English courtyard, veneered granite plinth, continuous sunshade and balcony, steel plate panels with vertical openings, and a crown of balconies and setbacks contributing to the building's public character. Yet the main access is oblique and raised half a level. One can also descend to the basement. Only the brilliantly subtle banister indicates where to ascend. The facades feature small duplications and symmetries, which capture and lead the eye over the building's terse skin.
The artifice is neither arbitrary nor the result of a fixation of the architect. Rather, and here lies the root of Sota's power, it comes from a sharper, more ingenuous and extraordinarily clear gaze that enabled him to tackle the project in a perverse manner by highlighting certain features of the work. The solution is risky, since it depends... [+]