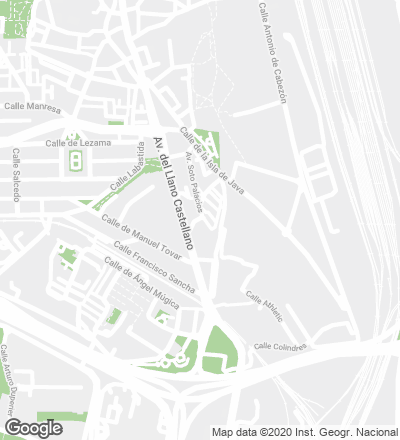 At the same that the National Colonization Institute was creating towns on arable land, an exodus of people from rural areas to the large urbs was apace. Accompanied by their families, laborers arrived in the city in search of employment, rapidly forming a belt of misery around it as they installed themselves in any way they could, amongst boards and bits of carton.
In 1954 the government passed the Low Income Housing Law. If in previous years it had been primarily concerned with postwar reconstruction, housing policy now turned toward the building of new dwellings to eradicate the peripheral slum towns. Madrid's urban planning bureau launched an ambitious operation to control the growth of the city by creating 'absorption towns' with low-income housing.
The first eight of these were hurriedly finished during the summer of 1956. Those carried out by Oíza and Sota - named Fuencarral A and B, respectively - stood out as poles in the then current debate between technical abstraction and environmental evocation. The rural and poetic option advocated by Sota was to lose to the rough Cartesian rigor of Oíza's theses.
Fuencarral B was designed as a provisional settlement, though a part of it still stands forty years later. Sota's past experience in INC commissions was of use to him in this new project, where he once again showed a special sensitivity in the interpretation of vernacular models, though here he avoided some of the concessions to folklore of previous works.
This small working-class district is situated on the edge of the old road from Madrid to Irún, at the entrance to the actual town of Fuencarral. Its main artery is sinuous and several minor streets branch out of it. Clusters of houses with yards and accessible from small squares were built along these secondary streets. The border farthest away from the Madrid-Irún road is closed by a screen of apartment blocks.
The color and composition of the facade openings were the only artistic touches involved in this exercise, so reduced to minimums that a furniture prototype had to be devised for the dwellings. The entire proposal is of a sobriety characterizing military stables, relentlessly marked by the meticulous motif consisting of a yard, a door, a window and a segment of roof. Cramped on the white stretches of facade, the naif design of these elements synthesizes the most ingenuous and domestic aspects of rural houses... [+]