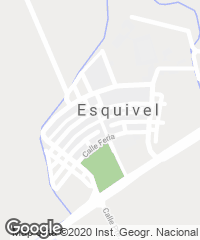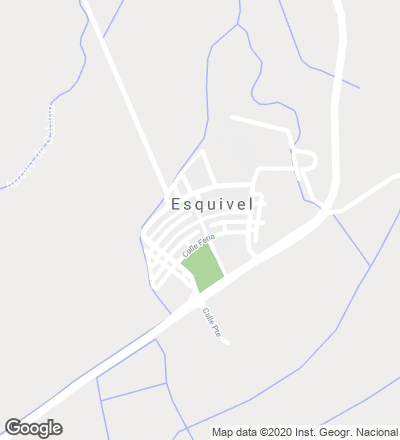 The efforts exerted by the architects of Spain's Second Republic in favor of modernity were put aside at the end of the Civil War. Centralized, grandiose and free, the architecture of the forties strove to retrieve the signs of a glorious past from the country's autochthonous heritage. Herrera and Villanueva were resuscitated in the cities, and traditional towns served as a model for the farm settlements promoted by the National Colonization Institute (INC) on newly irrigated lands. Though the economy then called for constructive rationality and formal sobriety, it was also deemed necessary to give the new villages a "certain grace and character." Thus the urban principles of colonial cities were combined with the materials and forms of rural tradition.
Sota worked for the INC from 1941 to 1947. A fruit of this were the villages he was commissioned to plan during the fifties: Esquivel in Seville in 1952; and La Bazana, Valuengo and Entrenlos, all in Badajoz, between 1952 and 1956. The most famous is Esquivel, situated deep in the midst of a plain and opening fan-wise toward the road leading from Seville to Lora. Its symmetry reflects the hierarchical principles of postwar Spanish society, with church and town hall flanking the entrance and rising over all else. The main houses form a front line, and behind come the craft market square and the villagers' houses, grouped in clusters along the minor streets and forming small communities around little squares interspersed in the blocks.
Sota often said "the heart has deep reasons which reason ignores." This popular statement justifies some informal features which invoke vernacular tradition. The details of the doors, windows, grilles, lamps, fountains and fences were taken from his memory of trips through Andalusian villages and randomly superposed on the schematic outlines of the town plan.
From afar Esquivel cuts a unitary figure among many other tiled and whitewashed villages built by anonymous hands in the region over centuries, with streets animated by the free rhythm of facades and courtyard gates. Nevertheless signature architecture is reflected in the constructional uniformity of the masonry and details. "Architecture is either intellectual or popular; the rest is business," Alejandro de la Sota would say years later. As a picturesque postcard or a product of state propaganda, Esquivel had only gone halfway... [+]