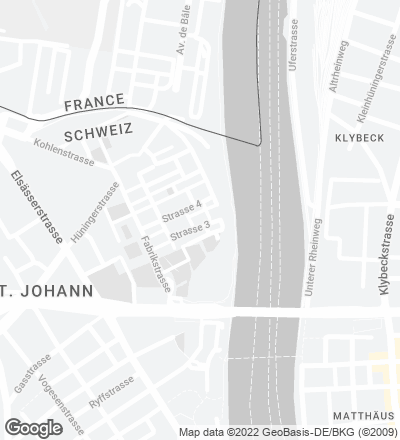 The St. Johann district in the Swiss city of Basel is the site chosen for the campus of the pharmaceutical company Novartis: a miniature city designed by the urbanist Vittorio Magnago Lampugnani that includes works by renown architects like David Chipperfield, Diener & Diener, Frank Gehry or SANAA, among many others. Located on a plot in the southeast of the campus, this block of laboratories and offices presides one of the squares of the complex, which guarantees the good visibility of its main facade: an important aspect in the configuration of the project.
The seven-story building – ground floor, four floors above street level and two underground floors –, rests on a structure of steel profiles placed at regular intervals on the perimeter of the floor, by the facade, and on two core zones of stairs, elevators and technical services; the interior space therefore has no intermediate supports, generating a free-flowing, modular and symmetrical space that can be configured flexibly depending on future needs. The ground level contains a double-height entrance in the northern end, extending the exterior square; its large volume has allowed displaying a work by the Portuguese artist Pedro Cabrita Reis, which strikes a contrast with the aseptic atmosphere of the laboratories. The first floor is entirely occupied by technical laboratories, and is linked to the ground floor thanks to the void of the lobby. The remaining floors follow a simple functional scheme, with laboratories along the south side and office spaces in the north facade with views onto the square. In these three levels, the central area between the structural cores has been conceived as a meeting place with communal services for the users of each floor.
To guarantee optimum lighting conditions in laboratories and offices, the building design includes a darkening system for the facades, with the dimensions of the structural modules, able to control the intensity of natural light inside the building. This system at the same time offers an exterior image that is constantly under transformation, because it is based on the superposition of two facade surfaces: an interior one of clear glass fixed to a modular frame and that is responsible for providing thermal protection; and an exterior one, made up of mobile and translucid glass panels (two per module) in two colors, ash and light green, which contrast with the darker interior skin. 
Cliente Client
Novartis
Arquitecto Architect
Eduardo Souto de Moura
Colaboradores Collaborators
Sérgio Koch, Manuel Vasconcelos
Consultores Consultants
JSK SIAT International (estructuras, electricidad e instalaciones structural, electrical and mechanical engineering)
Contratista Contractor
Inplania
Fotos Photos
Luís Ferreira Alves