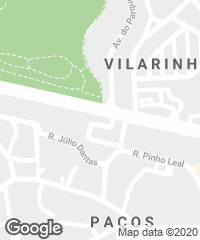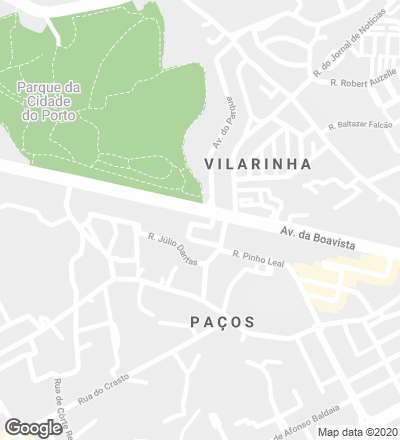 Located opposite the main axis of Avenida da Boavista and just a few meters from the Quinta da Avenida semi-detached housing complex – also by Souto de Moura –, this commercial and office building is conceived as a large plinth on which a series of independent volumes are freely arranged. The plinth, taken up entirely by shops, is slightly elevated with regards to the avenue level, so a gentle slope covered with grass acts as a transition element between the different levels. Because in the rear part, more elevated, the plinth is at street heights, the slope – which includes concrete steps to facilitate access to the shops – diminishes gradually on the side walls until it disappears.
The boxes that rest on the plinth are grouped around two vertical cores that, because of their setbacks and different heights, appear as windowless sculptural volumes in the rear part of the building. The boxes, for their part, have a trapezoidal floor plan and different surface and heights. Their apparently haphazard arrangement, slightly cantilevered over the plinth, helps to underscore its formal independence, generating irregular and uneven courtyards in the intermediate spaces. This independence between plinth and boxes entails, technically, the emergence of a staggered surface in the concrete slab that mediates between the two strata, so the boxes seems to rest on the lower plinth. With identical intentions, both elements have been painted in slightly different tones, as are the glass facades. Both the plinth and the nine boxes of the upper level open up, however, in the same direction: towards the Parque da Cidade, on the other side of Avenida da Boavista.
Constructively speaking, the project has been carried out with a loadbearing structure of reinforced concrete. Its outer side includes insulation, thus avoiding thermal breaks. Finally, a white or gray finish rounds off the solid parts of the building. The large-scale glass facades have been carried out with slender aluminum frames and vertical modulation, in the case of the facades of the boxes, and with more horizontal proportions in the case of the plinth. The inverted roof slab is also efficiently protected thanks to the rigid exterior insulation, covered by a layer of vegetal earth that will help to improve the building's energy efficiency. 
Cliente Client
1946 - Inmobiliaria
Arquitecto Architect
Eduardo Souto de Moura
Colaboradores Collaborators
José Carlos Mariano, Sílvia Alves, Ricardo Tedim, Luís Peixoto
Consultores Consultants
Afassociados
Contratista Contractor
Edifer
Fotos Photos
Luís Ferreira Alves, Hisao Suzuki