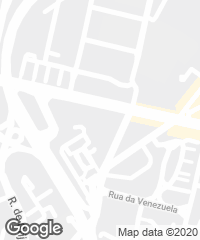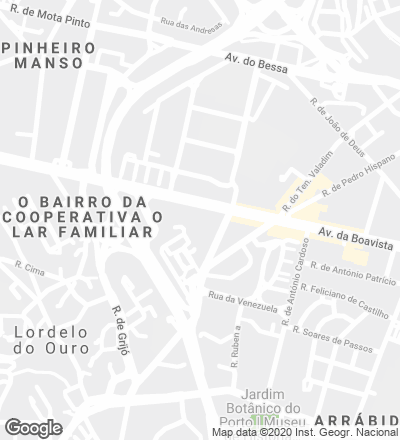 Boavista Avenue is the longest straight urban stretch in Portugal. It is five kilometers long and connects Rem Koolhaas's Casa da Música, in the city center, with the Atlantic Ocean, to the west. The Burgo complex of offices and retail spaces goes up there where the urban character becomes blurred and the buildings begin to appear fragmented. It is a complex formed by a squared tower and a rectangular horizontal piece, both placed over a plinth that raises them above street level and houses two floors for parking. Both buildings have on ground floor retail spaces and accesses to the offices on the upper levels. The tower is separated from the edge of the plot to increase the section of the avenue and free up space around the elevated square that forms the plinth. A sculpture presides the public spaces preceding the entrance to the tower, located on one of the side facades, in a small cut of the western facade.
The project has been developed in two phases that are quite distanced in time: from 1991 to 1995 and from 2003 to 2004. Aspects such as the form and structure of the tower were determined from the very first moment: fire safety regulations imposed a maximum height of seventy meters; the consultants and engineers determined the modulation of the columns and the depth of the slabs, of 35 centimeters; and this depth, for a given load, defined the maximum span that could support the structure, ensuring that the width of the piece would be 27 meters. Lastly, depending on the free surface demanded by the client, safety regulations imposed a central core formed by two staircases and four elevators, so the configuration of the interior spaces was also sketched from the outset.
In this way, once the volume and performance of the tower were defined, the studio focussed on the task of designing the facade. To achieve this, the property discarded the possibility of using materials like wood or prefabricated concrete, showing its preference for granite, a construction material typically used in Porto, and which has been applied here in thin layers combined with loadbearing steel profiles. The modulated composition of this skin, prolonged in the roof parapet, gives the tower the image of a continuous and abstract prism where the base, shaft and crown cannot be told apart, while the horizontal piece, more transparent, openly displays the technical elements and attics that rest on its roof.
Cliente Client
Burgo Fundiários
Arquitecto Architect
Eduardo Souto de Moura
Colaboradores Collaborators
Teresa Gonçalves, Adriano Pimenta, António Dias, Filipe Pinto da Cruz, Francisco Cunha, Francisco Vieira de Campos, Graça Correia, Manuela Lara, Marie Clement, Nuno Rodrigues Pereira, Pedro Mendes, Pedro Reis, Silvia Alves (fase phase 1); Silvia Alves, Diogo Guimarães, Manuel Vasconcelos, Diogo Morais, Susana Monteiro, Tiago Figueiredo (fase phase 2)
Consultores Consultants
AFAssociados (estructura e instalaciones structural and mechanical engineering); Vitor Abrantes Consultores (fontanería y saneamiento hydraulic engineering); Rodrigues Gomes & Associados (electricidad electrical engineering)
Contratista Contractor
San José
Fotos Photos
Luís Ferreira Alves, Christian Richters