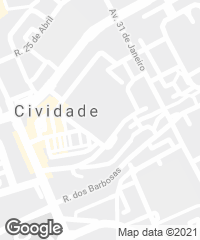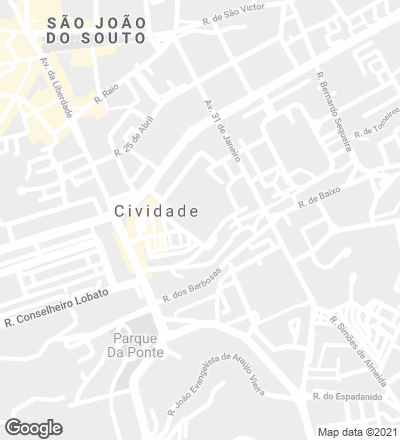 An old farm on a hill, close to the center of Braga, was the terrain chosen for the construction of the Municipal Market of Carandá: a linear building whose footprint rested on two perpendicular paths that linked the complex with the city, occupying their intersection. The concept of the project was to create a covered street, a fragment of city able to propose an urban mesh. To accomplish this, the building was organized through a regular pattern of columns on which the concrete slab of the roof was located, rising above the side walls.
Twenty years after this first intervention, the mesh proposed by the market had settled to such an extent that the building became surrounded by residential buildings that left no breathing space, and thus rendered the market obsolete. For this reason, the municipal market was transformed into a 'cultural market' with new facilities: a dance school, accommodated in the southern wing and carried out in a first phase, and a school of music in the northern wing, completed later on.
The dance school takes up the old fruit and vegetable stalls inverting the solid and void spaces. The roof slab was demolished, and some of the beheaded columns remained as testimony of the building's past, a sort of ruin. The space under the slab was transformed into an open air garden, while the dance school was attached to the western wall of the market, illuminated by large squared interior courtyards and a series of small roof skylights. Opposite the garden, the closed stalls have maintained their commercial role, transformed into shops with glazed facades.
The school of music, for its part, takes up a prismatic volume parallel to the stone wall of the northeast side of the market. The program develops on two floors: the school proper on ground floor, and an underground auditorium with capacity for 157 spectators. Thanks to its position on ground floor next to the access lobby, the auditorium is an autonomous piece that can be used independently from the school. Large windows light up the hall's interior, which presents a ceramic tile finish.
A granite pavement surrounds the building up to the central access of the market, that becomes, with this layout, the main point of entry to the complex. In this way the unitary character of the Central Market of Carandá is maintained, completing a transformation process that has reawakened the building's vitality. 
Arquitecto Architect
Eduardo Souto de Moura
Colaboradores Collaborators
João Carreira, João Mesquita
Consultores Consultants
GOP
Contratista Contractor
Roriz Oliveira
Fotos Photos
Luís Ferreira Alves, Manuel Magalhaes, Duccio Malagamba, Christan Richters.