Bethanien Mixed-Use Building
E2A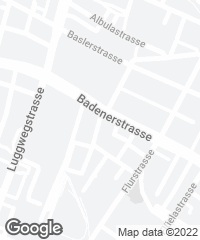 Characterized by the rigorous grid of its facade, the building is a powerful gesture in an anodyne context that it interacts with by means of a permeable ground level.

Obra Work
Bloque de usos mixtos Bethanien Bethanien Mixed-Use Building, Zurich (Switzerland).
Arquitectos Architects
E2A / Piet Eckert, Wim Eckert (socios partners); Mirko Akermann, Tânia Roque, Moisés García Álvarez, Anna Otz, Tobias Weise, Andrea Brandén, Dustin L. Bush, Behzad Farahmand, Kamil Hajji, Susana Loureiro, Valentino Sandri, Rafal Wójcik, Sven Löfvenberg (equipo team).
Colaboradores Collaborators
Caretta+Weidmann (dirección de obra construction managment); Urech Bärtschi Maurer (estructuras structure); Feroplan Engineering (fachada facade); Todt Gmür + Partner, Neukom Engineering, R+B Engineering (instalaciones MEP); AFC Air Flow Consulting (protección contra incendios fire safety); Neuland ArchitekturLandschaft (paisajismo landscape); Axet (gastronomía gastronomy).
Cliente Client
Diakonie Bethanien.
Superficie Area
12.059 m².
Fotos Photos
Pablo Casals; Rasmus Nolander; Georg Aerni.