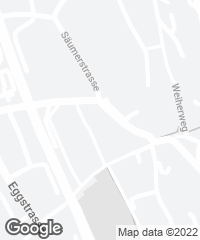 With its massive walls of unfaced reinforced concrete and its subtly composed windows, the building rises on an exact 25x25-meter footprint in order to leave the preexisting trees as they are.

Obra Work
Escuela de secundaria Moos Campus Moos, Rüschlikon (Switzerland).
Arquitectos Architects
E2A / Piet Eckert, Wim Eckert (socios partners); Nils Döring and Eric Rudolph, Oke Hauser, Andrea Kovács, Kirstyn Lindsay, Valentino Sandri, Tobias Weise (equipo team).
Colaboradores Collaborators
Caretta+Weidmann (dirección de obra construction managment); Dr. Lüchinger + Meyer Bauingenieure (estructuras structure); Buri, Müller + Partner (fachada facade); Todt Gmür + Partner, Neukom Engineering, R+B Engineering (instalaciones MEP); BB&A Buri Bauphysik & Akustik (acústica acoustics); Raderschallpartner (paisajismo landscape); Rametall, Ramseier + Ammann, Oberglatt (gastronomía gastronomy).
Cliente Client
Zweckverband Sekundarschule Kilchberg-Rüschlikon.
Superficie Area
5.285 m².
Presupuesto Budget
17.975.000 €.
Fotos Photos
Rasmus Nolander.