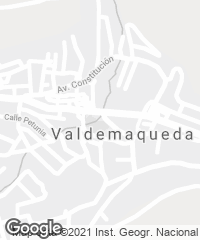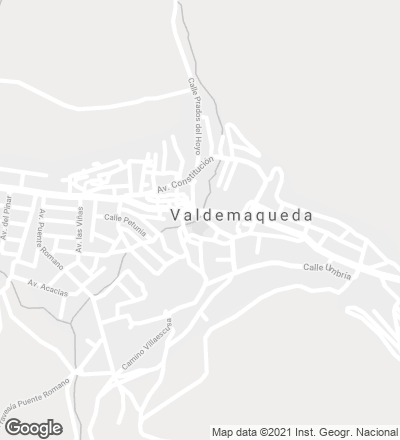 At the border between the region of Madrid and the province of Ávila is Valdemaqueda, a small town surrounded by pine forests which faces south and is protected by a mountainside of high ecological value. Its urban area, consisting of small dispersed houses, is pierced by the road that links the village of Robledo de Chavela to the reservoir of Hoyo de Pinares. The Plaza de España, which is a widening of this road, is flanked to the south by a field whose slope spans a grade difference of two meters. It was on this land that the new town hall was to be built.
The project endeavored to put order to the existing urban space without distorting its scale. A basic objective was to help close up the public square. To achieve this, the north facade was conceived as the building's representative side, whereas the design of the opposite elevation sprang from a desire to open out the building to the south and toward the pleasant views of the pine trees. The new complex, which completes the south side of the Plaza de España, breaks up to create the concavity imposed by the existing vegetation - two acacias - and the other buildings around the square, as well as to block off vehicular traffic as much as possible. (The project also proposed a remodeling of the square's paving, which has yet to be carried out.)
Thus the town hall presents two separate concrete prisms connected at ground level by a zinc-roofed glazed foyer. The formal austerity of these volumes facilitates their integration into the disperse urban scheme. One contains the municipality's plenary session hall, which is a large double-height space, and the other, a three-storey block, accommodates the rest of the brief: mayor's offices, secretariat, technical services, administration and records.
The structure is of reinforced concrete. Its elements - loadbearing walls and the grid formed by the pillars and the edges of the horizontal slabs - directly determine the building's outer envelope, where the marks of the joints of the wooden formwork are left unfaced. The south facade is clad with plates of slate, with window frames of steel-gray aluminum, while the north uses joineries of iroko wood. The ceilings and walls are white, with paint applied directly on the insides of the concrete structure. The floors of the rooms are covered with linoleum. Finally, the stairs that connect the three levels of the administrative building have a metal structure, and steps and rails of varnished wood...[+]
Cliente Client
Comunidad de Madrid. Consejería de Medio Ambiente y Desarrollo Regional
Arquitectos Architects
Ángela García de Paredes, Ignacio García Pedrosa
Colaboradores Collaborators
Manuel García de Paredes, Nuria Ruiz García (arquitectos architects); Joaquín Riveiro (aparejador quantity surveyor)
Consultores Consultants
Gogaite (estructura structure); Geasyt (instalaciones mechanical engineering)
Contratista Contractor
Construcciones y Restauraciones
Fotos Photos
Eduardo Sánchez & Ángel Luis Baltanás