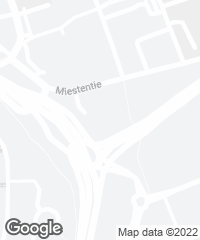 In a letter Alvar Aalto wrote in 1949 to his friend William W. Wurster, dean of MIT's architecture department, to explain that he intended to delay his return to the USA because he had just won the competition for a campus at Otaniemi, the architect expressed his enormous enthusiasm for the project, the last in which his first wife Aino had participated. The opportunity to build a university in one's own country happened "once in a millennium," and he considered the commission a "labor sacrum." True enough, though the final design was drawn up between 1953 and 1955 and construction work did not begin until 1964, the university and peninsula of Otaniemi remained on his drawing board to the end of his days, and he came to carry out over thirty projects for the place.
Located west of the capital, near the forest town' of Tapióla, the peninsula of Otaniemi had after World War II been chosen as the new site of the Technical University of Helsinki. Aalto's competition entry consisted of an echelon of buildings hierarchized in accordance with the topography and articulated by open-ended courtyards and a covered circulation grid. This overall organization of articulated volumes was repeated on a smaller scale in the main building, the only one entirely executed by him.
The key feature of the complex is the fan-shaped auditorium, which rises over everything else at the top of the hill. The potent volume of this building, where Aalto gave vent to his passion for classical forms, is the project's visual focus and tension point. The other parts of the programme are distributed in a series of tablets arranged like an incomplete mesh, embraced by the curved rear of the main auditorium. This choreography creates the courtyards and open spaces serving the respective departments and makes it possible to undertake extensions without upsetting the functioning and compositional logic of the original assemblage.
Aalto naturally paid special attention to the architecture school, the U shape situated at the bottom of the overall ground plan. In a gesture that stirred up some controversy, he clad the courtyard facades with Carrara marble, in sharp contrast to the austere brick dominating the rest of the campus. This was Alvar Aalto's first experimentation with a material whose unsuitability to the Nordic climate was to manifest itself in subsequent works of his... [+]