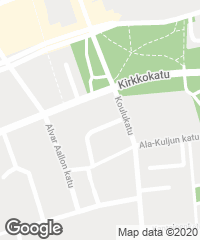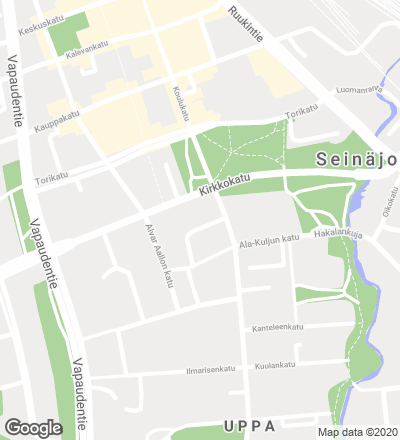 The notion of a civic center where people can gather around public functions represented by monumental buildings took up a central place in Alvar Aalto's mind. The 1944 masterplan for the Swedish locality of Avesta was the architect's first opportunity to put on paper a conception that he would go about refining in the course of the fifties and sixties. He drew up many projects during this period, but only Seinajoki, Alajarvi and Rovaniemi saw Aalto's ideas for town centers materialized.
The architect's association with the small town of Seinajoki dates back to the year 1951, when he joined the competition for a parish center.
Though he did not win, he was commissioned to develop his entry in 1956. Building did not begin until 1958, and that same year the municipal authorities organized two new competitions, one for the refurbishing of the entire area, and the other for the town hall.
Aalto conceived a traffic-free precinct of three interlinked squares: the first is framed by the parish buildings in the upper zone of the ground plan: the second is an elongated square flanked by the town hall buildings, the library and the theater; and the third is essentially a tree filled space for cars. An office slab marks the end of the precinct's longitudinal axis.
Designed between the years 1959 and 1962 and built between 1963 and 1965, the town hall comprises three different structures enclosing an open courtyard-garden, which one can enter by means of large grassed steps. Raised on piles on the street side, the building offers itself exteriorly as an austere tablet over which the dominant volume of the council chamber rises. With its windowless facades this volume serves as a counterpoint to the large church tower that looms over the urban center.
In turn drawn up in 1963 and constructed between 1964 and 1965, the library deliberately defers to the town hall by presenting a long, low, discreetly white-rendered entrance facade. In contrast, the reading room emerges at the rear in the form of a vertical plane whose entire length is broken and torn by huge horizontal louvres. This only partly reflects the richness of the interior space. Composed with the usual elements of Aalto's palette such as the control desk and sunken reading court that are characteristic of his libraries, not to mention his masterful manipulation of light, this is one of the most felicitous spaces of his career... [+]