'Turun Sanomat' Newspaper Headquarters, Turku
Alvar Aalto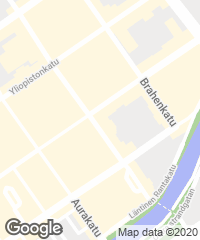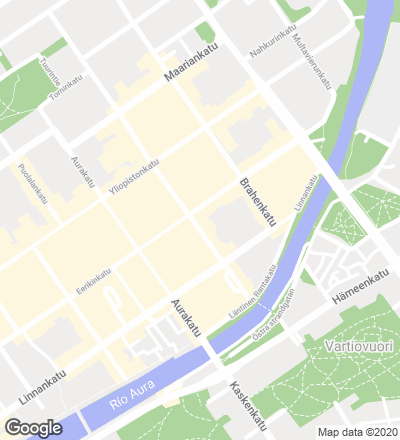 When Arvovo Kitonen, owner of Turku's main newspaper, the Turun Sanomat, commissioned Alvar Aalto late in 1927 to design its new office and production building, the young Finnish architect, along with his friend and eventual collaborator Erik Bryggman, was already a leading champion of the functionalist credo in his country. But up to then he had only had the opportunity to try out the new vocabulary in some contest or another, and especially in the so-called Standard Apartment Block, built that same year in Vassa.
Thus the Turun Sanomat project, which Aalto began work on in January 1928, amounted to a demonstration of the five points put forward by Le Corbusier as the identifying features of the new architecture: the column ('pilotis') grid, the free plan, the roof garden, the free facade, and ribbon windows.
In its final form, the result of a process of continuous elaboration that culminated in July 1929, the building is basically a C shape with an inner courtyard. The programme is distributed around the courtyard, with shops at ground level, the rotary press and storage down in the basement, and offices and apartments in the higher floors. It is in the section closing the lot toward the street, forming the main facade, that the compositional elements giving character to the building are concentrated. A large, double-height glazed void and a narrow slot accommodating the office entrance are a vertical counterpoint to the dominant horizontal. The setback of the top story and the segmented configuration of the shop windows lend volume to what is a fundamentally fat facade. This sculptural touch, which is especially patent in the cylindrical tower that dominates the interior of the block, as well as the idea of filling the two-story display window with a vast projection of the newspaper's front page, reveal the influence of Russian constructivism.
Finished in the spring of1930, the building is important also in terms of the development of the Aaltian language, since it introduces some features that were to characterize his work from then on, from the incipient 'organicism' of the pillars in the paper storeroom and rotary press to the round skylights illuminating the latter, or the main staircase between two concrete walls dad with polished and colored stucco.
Unfortunately, the building's interior has suffered substantial alterations through time... [+]