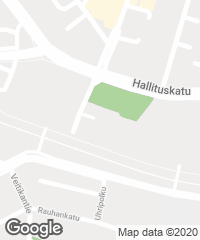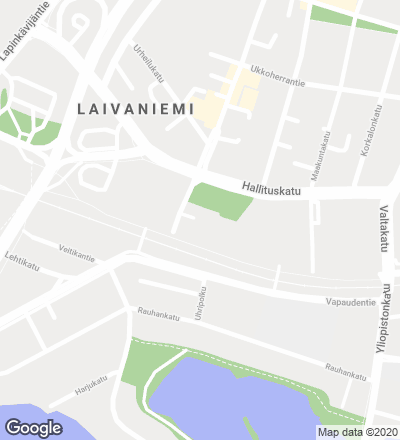 Almost totally destroyed in 1940 on account of the second war with Russia, the city of Rovaniemi - capital of the Finnish Lapland - was the object of a project by Alvar Aalto in 1944, when he was appointed to prepare a large-scale plan for its urban reconstruction. Terminated in 1946 and known as the 'Reindeer Horn Plan' because of its ramified road system, this plan was only partly realized. The revision devised by the architect in 1958 already included the creation of a civic center comprising several monumental buildings. A nearly final version was drawn up two years later, in 1961, when he obtained the commission for what was to function as the Lapland's central library.
The Rovaniemi scheme is less complex than that of the Seinajoki town center. The three buildings forming it - library, theater and town hall - are situated to the south, west and east of an elongated square that opens to the north toward an urban artery. Only the library was maintained almost as it was in the initial design; the other buildings were much changed in their definitive versions.
Rovaniemi's library is similar in plan to simultaneously designed Seinajoki's and to immediately succeeding Mount Angel's in Oregon. It is a long, horizontal, single-story volume, with the mass of the reading room protruding from one facade toward the square. With five parts connected in the form of a fan, the hall features three of Aalto's characteristic 'sunken courtyards'. Presiding over this interior space from the access area is the librarians' control desk, and natural lighting comes from four huge volumetric clerestories.
The library was built between the years 1965 and 1968 and remained the civic center's only facility until 1969, when Aalto received instructions to revise the theater project. The brief was stretched to include the local radio and a music school, which led the architect to revamp the initial 1961 version altogether, and even give its east-west axis a ninety-degree shift. Construction of the so-named Lappia House was carried out in two phases: first the school and broadcasting station, from 1970 to 1972, and then the large auditorium, from 1972 to 1975. Comprising two halls that can be combined to form one unit, the auditorium is the building's most prominent formal feature, especially because of the roof whose outline evokes both the surrounding hills and Karelian farmhouses... [+]