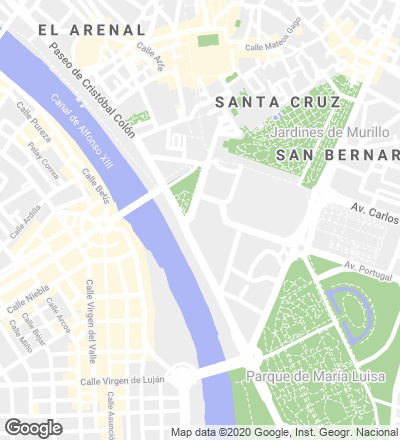 Outside the city's old quarter, integrated into the landscape of the Guadalquivir River, the San Telmo Palace is an outstanding civic example of Spanish Baroque. Built in 1682-1796 as a university college-seminary, it was transformed in the second half of the 19th century into a residence for the Duke of Montpensier. It was eventually ceded to the Church to again be a seminary, and functioned as such until the close of the 20th century. This period is considered to have been the most damaging for the legacy of San Telmo because besides total demolition inside, it lost its formal and typological configuration.
For the first time in its history, the entire building is affected by a refurbishment. Bits of restoration, renovation, reconstruction and new construction combine and overlap with the aim of creating internal coherence through architecture based on preserving memory.
The new building listens to the old palace, in the knowledge that only the latter can lead the way. It interprets the past from its contemporary position, as averse to historicist mimicry as to modern tricks of contrast, choosing the middle path of harmonizing with the preexisting: that other tradition of modernity involving not rupture but interaction between new and consolidated languages. The message is that there is nothing more contemporary than the past, nor older than the present.