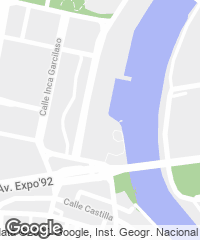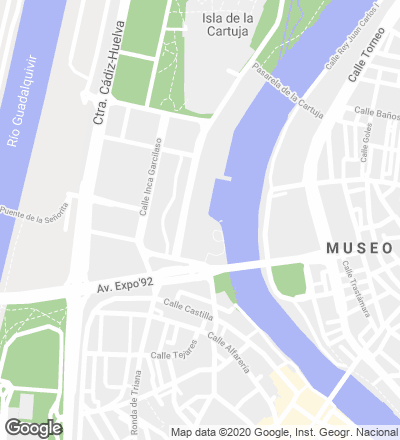 This work of the Seville practice of Guillermo Vázquez Consuegra is located on the Andalusian capital's La Cartuja Island, on the right bank of the Guadalquivir River. With a built area of about 40,000 square meters, the terrain shaped the Triana Gate, the south entrance to the grounds of the 1992 universal exposition, which were abandoned when the Expo ended.
Eliminating preexisting elements of little constructional value, the project presents ellipses that are coated with vegetation and adapt to the topogaphy and established routes. The perimeters of the ellipses present ditches that harbor a system of double cells for the drainage and channeling of rainwater. In addition, pavements of porous concrete let water seep into the subsoil.
Following the riverbank, a promenade stretches through the park longitudinally, facilitating access to the new rowing center that complements the project. This walkway also serves to connect Paseo de la O in the Triana neighborhood to the gardens upriver. The park interlinks a variety of spaces – shined on and shaded, for socializing and solitude, etc. Built with galvanized metal and screwed throughout, a pergola for climbing plants – 300 meters long and 15 wide –blocks out the traffic of the Camino de los Descubrimientos.