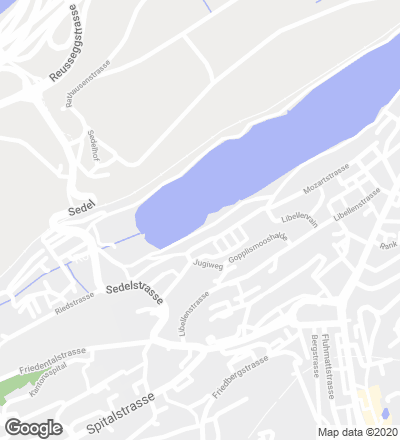 Located on the shore of Lake Lucerne, this small tower serves two purposes: one is to house a rowing center, and the other is to be a sculptural marker in the landscape. The building relates with the surrounding nature through its materials: it is built with prefabricated panels of pinewood taken from certified forests which, acetylated at high pressures and temperatures, absorbs very little humidity, so is stable in size as well as durable.

Built usign prefabricated elements of pinewood from certified forests, the tower presents large openings protected by shutters, which are the swing type on the first two stories and sliding on the top floor. 
As for the inevitable whitening of the wood on account of the effects of ultraviolet rays, it is diminished thanks to the whitish finish that is applied on the pieces from the very start. Also elements of connection with the landscape and scenery around are the large glazed openings that turn the building into an observation tower. These openings are protected by large sliding and swing shutters that give the building an ever changing image, in accordance with variations in needs, use, and climate.

Obra Work
Centro de remo en Rotsee, Lucerna (Suiza) Rowing center in Rotsee, Lucerne (Switzerland).
Arquitectos Architects
Andreas Fuhrimann Gabrielle Hächler Architekten.
Colaboradores Collaborators
Daniel Stankowski, Carlo Fumarola.
Fotos Photos
A. Fuhrimann, G. Hächler.