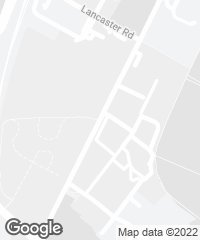 After a couple of controversial essays on Le Corbusier in The Architectural Review, a series of brilliant projects and a few minor finished works, Stirling suddenly burst onto the international architectural scene with his first major building: workshops and laboratories for the Engineering Faculty of Leicester University.
As early on, the master from Liverpool set down what was to be a constant feature of his lifetime work: composition through fragments richly articulated into a collage of forms and of more or less veiled references to other architectural ideas constituting his cultural equipment.
Consisting of a large horizontal podium and several clearly differentiated volumes rising over it, the references put forward by critics over the last three decades in their descriptions of this building are numerous and varied.
Firstly, there is the architect's evident taste for the picturesque variety of a complex that can only be understood after careful observation of the changing perspectives had when moving around it. Besides this unmistakably English landscape character, the use of glass and metal clearly evokes the technological renovation of 19thcentury building engineering, reflected especially in the vast glazed roofs of the workshops.
Equally famous are the references to Melnikov's Rusakov Club, which can be discerned in the two lecture theatres whose massive volumes project outward. And the two circulation and service towers are sure reminders of Louis Kahn's notion of the relationship between server spaces and served spaces, as explicitly reflected in other university laboratories designed by him in the Philadelphia area.
But aside from allusions to a more or less remote past, this building is the antecedent of a tendency whose principal champions were to be two pupils of Stirling himself: Norman Foster and Richard Rogers. It would be daring to classify Leicester under high-tech, but it does at least express that initial desire to assign technological elements a role transcending their mere constructional function.
All this turns these laboratories into a work that is at once emblematic and paradigmatic of the finest architecture of the second half of the 20th century…[+]
Cliente
Universidad de Leicester.
Arquitectos
James Stirling y James Gowan.
Colaboradores
Michael Wilford, Malcolm Higgs.
Consultores
Monk & Dunstone, Felix Samuely & Partners,
Steensen, Varming & Mulcahy, Hope Bagenal.
Fotos
Richard Einzig y Lucinda Lambton / ARCA1D.