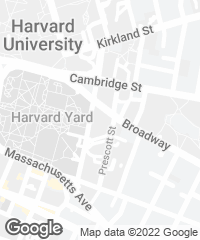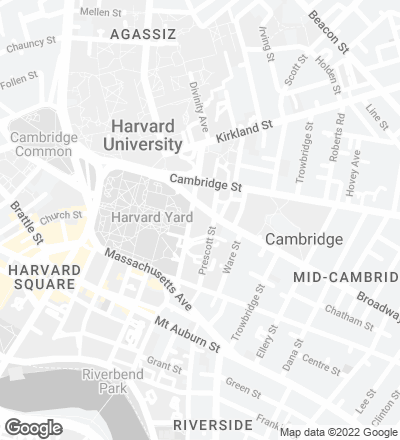 Like most of the modem European masters, Stirling's first commission in the United States was for a university building: the extension to the Rice School of Architecture, in Houston, Texas. There he summoned all his contextualist resources to come up with a building that is highly respectful of the character of its neighbors.
His second American job generally followed the same line, even if the setting was now Harvard, where the atmosphere is more experimental and there are singular pieces of architecture like Le Corbusier's Carpenter Center, just a few yards away from where Stirling was to build an extension to the Fogg Art Museum.
Situated on a comer lot, this is a simple L-shaped structure with strict alignments. The main feature of the layout is a formal entrance lobby at one end, which was originally thought out to incorporate a bridge to the existing Fogg. A monumental staircase rises from here and stretches the entire length of the long arm of the L, with three gallery levels to one side of it and five office and ancillary service floors on the other.
The same straightforwardness of the floor plan applies to the facades, although with more polemic results. The entrance is marked symbolically by two stone cylinders, while the side facade is a pattern of horizontal stripes in red and dark grey brick which bend elastically at the back comer. Such arrangement, eminently urban and even residential in character, is nevertheless shocking when it comes to the positioning of the windows, which follows the rhythm of the interior premises and therefore strikes one as being absolutely arbitrary.
Many critics were astonished by this deliberate disorder, and Kenneth Frampton went so far as personally urging Stirling to reconsider and rearrange the windows according to the exterior. To no avail… [+]
Cliente
Harvard University Art Museum.
Arquitectos
James Stirling, Michael Wilford con Perry Dean Rogers & Partners, arquitectos asociados, Boston.
Colaboradores
Paul Keogh, Ulrich Schaad, Robert Dye, Ulrike Wilke.
Consultores
Syska & Hennessy, McCarron Hufnagle Vegkley & Bent, R.W. Sullivan Inc., Le Messurier/SCI, Claude Engel, Cavanaugh &Tocci, Joseph M. Chapman Inc.
Fotos
Alastair Hunter.