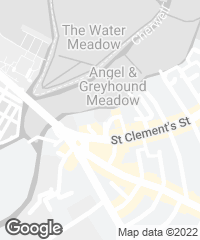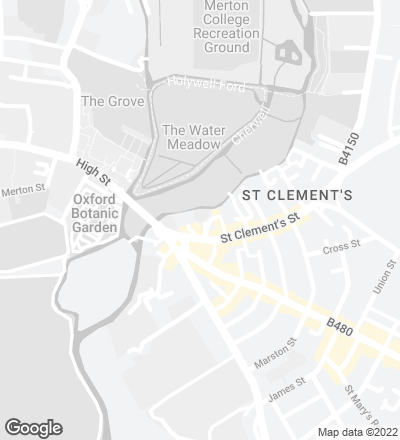 The typological family initiated by Stirling at Leicester and followed up at Cambridge has its third famous member in another student residence, this time at Oxford. Stirling thus left his mark on England's two most celebrated university towns very early on in his career, joining the long chain of great architects who have helped turn these two universities into true museums of architecture.
Here he opted for a reformulation of the traditional Anglo-Saxon college with its closed central courtyard. To make the most of the view of the river to the north and of the trees lining its edge, the building is thought out as a U with five segments forming 45-degree angles. One of the segments doubles in length to accommodate the main entry, which is further marked or symbolized by another motif already used at Leicester and Cambridge: twin towers clad in blood red and containing the vertical circulation elements and service ducts.
In contrast to the double wings of cells at St. Andrews, Stirling here decided to position all the residential rooms on the inner court side of the building and give every one of them a view of the central space, reserving the outer band for corridors, services rooms, and small areas provided with kitchenettes and wash-up sinks for resting and tea making. Over the raised podium of the courtyard stretches a terrace beneath which is the breakfast and conference room, this in turn marked by a vertical element that comes across as an abstract sculpture but actually is an air shaft.
Structure-wise, the building is clearly Brutalist in character, with the concrete framework mercilessly piercing through its slanting body in the upper floors and exposed A-shaped columns gracing the cloister at ground level. Such peculiar relationship between cladding and structure gives the building a decidedly dynamic appearance, especially along its outer edges.
Once again, Stirling plays his favorite game of pitting two opposed materials against each other: brick or blood red tiles in front and along the outer wall, and glass in the courtyard facade, articulated only by a simple mesh of fine metal joineries...[+]
Cliente
Queen's College.
Arquitecto
James Stirling.
Colaboradores
Roy Cameron (arquitecto asociado), Gunther Ismer.
Consultores
Monk & Dunstone, Felix J. Samuely & Partners, A. Bresslojf & Associates.
Fotos
Richard Einzig/ ARCAID.