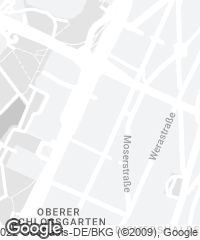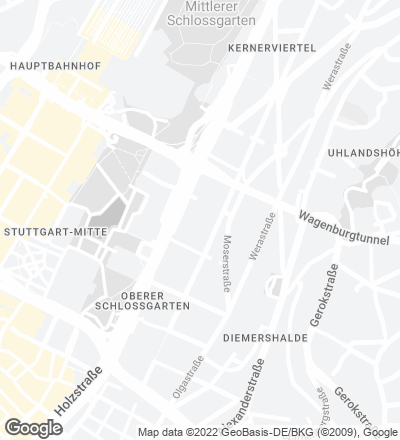 Though unanimously acclaimed by critics all over the world, Stirling's buildings of the Sixties met with a great deal of reticence on the part of their users, whose attacks succeeded in making him a cursed architect in his own country. Projects as interesting as those for Derby or the Olivetti building of Milton Keynes did not go beyond the drawing board, and in the first half of the Seventies he only managed to build the second phase of Runcorn, which would eventually be razed to the ground. As a result he turned to big international competitions, particularly those for new German museums. Following Dusseldorf and Cologne, success would come with the extension of the Staatsgalerie of Stuttgart.
Controversial from the start, described as 'totalitarian' by Stirling's German adversaries, in the end it proved to be one of the masterpieces of the last decades.
The project had a strong urbanistic component, with the floor plan combining a U-shaped block for the museum with an L-shaped one for the theatre. The plans for the theatre provided early on for an extension, but this has not been carried out for the time being.
This work of Stirling has provoked a great amount of discourse, especially because of its use of classical resources, and because of the play between square and circle, for which the most frequent reference has been Schinkel's Altesmuseum in Berlin. The exhibition galleries are serene in an almost ancient way, yet the exterior formal details sometimes succumb to postmodern banality. Surely one of the most impressive features of the building is the promenade architecturale, which allows passers-by to cross through the block without necessarily entering the museum, and to delight in a spatial experience that culminates in the large round sculpture yard, the open-air heart of the entire complex.
To many critics this is a masterpiece of architectural postmodernism, but like all great masters, Stirling has always been above fashionable labels... [+]
Cliente
Estado federal de Baden Württenberg, Staatliche Hochverwaltung.
Arquitectos
James Stirling, Michael Wilford.
Colaboradores
Russell Bevington, Jochen Bub, John Cairns, John Canon, Markus Geiger, Laszlo Glaser, Heribert Hamann, Paul Keogh, Christopher McDonald, Alfred Munckenbeck, Christian Ohm, Alexis Pontvik, Peter Ray, Pia Regert, John Rogers, Ulrich Schaad, Peter Schaad, Rudolf Schwartz, Tommi Tafel, Shin 'ici Tomoe, John Tuomey, Siegfried Wemik, Ulrike Wilke.
Consultores
OveArup & Partners, Boll & Partner, Eser Dittman Nehring & Partner, Oskar Gerber & Partner, Wilhelma.
Fotos
Richard Bryant / ARC AID.