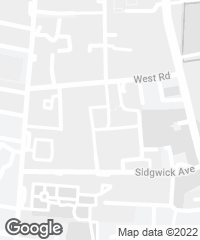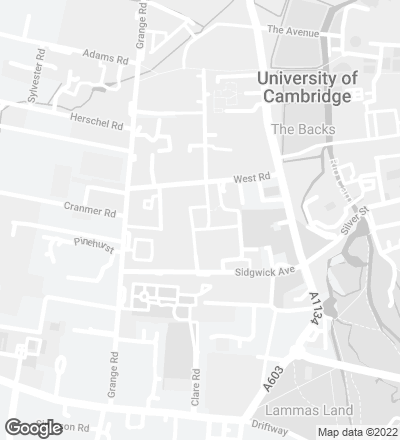 The almost instantaneous success of the Leicester laboratories led to Stirling and Gowan being invited to participate in the exclusive competition for another university building, at Cambridge. But their partnership ended before the project was finished, and some of the doubts entertained by Gowan with respect to the construction of this building served as omens of his eventual fall.
Stirling won the competition and three years later inaugurated yet another work that was to turn him into a mythical figure and his buildings into places of pilgrimage for thousands of professionals and students.
The Faculty of History at Cambridge University pursues the line that was initiated at Leicester, a line which was then to see its third masterpiece rise at Oxford. It is an L-shaped building whose interior angle is occupied by a large unique space covered by an imposing, impressive glass canopy.
As at Leicester, the bulk of the complex is a series of articulated pieces resting on a podium and rising from it in what is a constant dialogue between vertical straightness and a stepped profile.
Both arms of the L thin out as the building rises, so that the bigger, more public spaces are situated in the lower levels and the smaller, more private rooms in the higher parts. The idea of twin towers containing lifts, stairs and service ducts while marking the main entry like giant pylons is likewise repeated here.
Only two materials give this building a personality of its own: the brick of the blind walls and the glass of the vast transparent skins. The reference to 19th-century greenhouses is evident in the large triangular tent that spreads over the quadrant of a panoptican that is the reading room of the library. Its double layer of glass and exposed air extractors are undeniable antecedents of high tech expressionism.
But this innovative roof happened to be also the building's weak point, because both the intolerable din of the rain and the difficulty of solving the matter of thermal conditioning almost brought about its demolition. A crime which, fortunately for the history of contemporary architecture, never got to be carried out...[+]
Cliente
Universidad de Cambridge.
Arquitecto
James Stirling.
Colaboradores
Michael Wilford (arquitecto asociado), Brian Frost, David Bartlett.
Consultores
Hanscombe, Syska & Hennessy, McCarron Hufnagle Vegkley & Bent, R. W. Sullivan, Le Messurier, Claude Engel, Vavanaugh and Tocci, Joseph M. Chapmam, George Sexton.
Fotos
Richard Einzig / ARCAID.