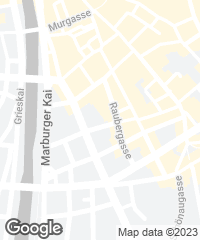 Throughout history architecture has tended to be expressed through volumes in difficult relationship with their urban surroundings. The enlargement of the Joanneum Museum, on the contrary, arose with the express intention of acting within the limits of the city's horizontal plane and offering it a new public space. The Joanneumsviertel of Graz comprises three buildings of different periods – the Natural History Museum, the Regional Library of Styria and the New Gallery of Contemporary Art – that had their backs turned on one another, so to speak. The project has now given the complex a shared entrance, conference hall and other services, as well as a lower level for archives and storage. Resisting the temptation to leave a mark through an iconic intervention, it opted for an architectural and urbanistic transformation that would exalt the preexisting historic constructions. The result is a respectful restoration that has affected only certain interior areas, leaving the original exterior image and volumes of the ensemble intact. The intensity of the operation is concentrated in the horizontal surface of the new public square, which is dotted now with a series of circular courtyards that serve to bring natural light into the underground spaces and contain the entrance, the foyer and other areas shared by the museums and the library, serving as meeting places...
[+]
Obra Work
Ampliación del Museo Joanneum Extension of the Joanneum Museum, Graz (Austria)
Superficie construida Floor area
19.515 m²
Presupuesto Budget
25.600.000 euros.
Fecha de proyecto Date of project
2006-2008.
Fecha de construcción Date of construction
2009-2012.
Cliente Client
Gobierno de Estiria Federal Styria Governement.
Arquitectos Architects
Nieto Sobejano arquitectos / Fuensanta Nieto y Enrique Sobejano, www.nietosobejano.com; eep Architeketen / Gerhard Eder y Christian Egger (arquitectos asociados associate architects).
Colaboradores Collaborators
Dirk Land y Michele Görhardt (arquitectos de proyecto project architects); Udo Brunner, Anja Stachelscheid, Daniel Schilp, Sebastián Sasse, Nik Wenzke, Ana María Osorio, Nils Rostek, Michael Fenske (equipo team).
Consultor de estructuras Structural consultant
ZT-büro Petschingg.
Consultor de instalaciones MEP consultant
Ingenieurbüro für Haustechnik .
Maqueta Model
Juan de Dios Hernández y Jesús Rey, www.jdjr.es
Estructura Structure
Steiner Bau GmbH, www.steinerbau.at
Climatización Climatization
Eibegger Installationen GmbH.
Instalaciones eléctricas Electrical installations
PKE Elektronics AG, www.pke.at
Ascensores Elevators
Pertor, www.pertor.com
Instalaciones de ventilación Ventilation
Hübl Haustechnik GmbH, www.huebl.at
Ascensor Elevators
Kone AG, www.kone.com
Tabiquería Partitions
Lieb Bau Weiz GmbH, www.lieb.at
Fachada (conos de vidrio) Facade (glass cones)
SFL-Technologies GmbH, www.sfl-gmbh.at
Fotos Photos
Roland Halbe