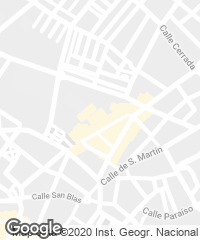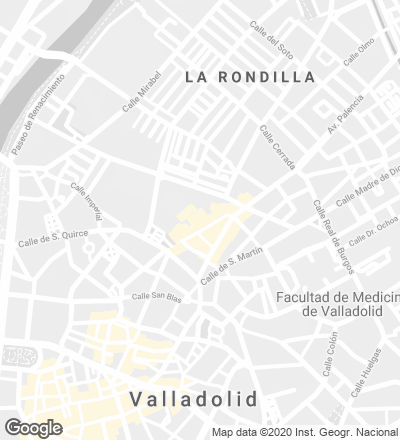 This project is the most recent intervention Tcarried out in the old school of San Gregorio of Valladolid, a structure that is a good example of the Elizabethan Gothic of the late 15th century (1484-1496). 

A building that also shows the steps of evolution, reflecting the traces of the different transformations it has undergone over the course of the years, and that not only have changed its appearance but also its use – school, prison, administration and now museum –, revealing the different building methods and techniques used during each stage.
The multifaceted reality of the old school, a group of buildings articulated around two voids – the courtyard and the cloister –, has determined the refurbishment and enlargement works, focussed toward a series of operations specific to each area, trying the preserve a formal uniqueness that ensures an easy identification. For the most part this differentiation relies on three architectural elements of particular architectural relevance: the facade adjacent to the courtyard, the cloister and the chapel. 

Though the project addresses every part of the complex, the degree of intensity varies in accordance with the specific characteristics of each piece. Because the school and the cloister have a special value, the work in these areas has been carried out carefully respecting the original systems in terms of construction, space and composition, centering the renovation works on the circulation paths and the distribution of the exhibition halls of the current National Sculpture Museum.
A new pavilion marks the point of entry and organizes the new circulation paths. This is a unique element both for its form and for the materials that constitute it, a reflection of the moment in which this new project is developed within this historic site.
The terraced section of the 'roof building' permits distributing top light diffusely, managing to moderate the southern sun and so draw attention towards the main works to be displayed in the most representative room.
These new materials appear outside in the form of metal claddings, which aside from the pavilion also conform the profile of the skylights that crown the 'roof building'. This roof counteracts the facade-gallery that has been recovered thanks to the refurbishment. 
The terraced section of the rooms it accommodates modifies the interior space, letting top light illuminate the tallest pieces of the museum. Thought of as part of a larger project, the project is set forth as another chapter in the life of a building in constant transformation, within an openended process that does not know yet how or when it will conclude.

The harmonic coexistence of the new areas with the restored historical ones is expressed in the interior with the choice of materials and with the creation of openings for top light in the rooms of the upper floor.
Cliente Client
Ministerio de Educación, Cultura y Deporte
Arquitectos Architects
Fuensanta Nieto, Enrique Sobejano
Colaboradores Collaborators
Pedro Quero (proyecto project); Carlos Ballesteros, Denis Bouvier, Luis Labrandero, Vanessa Perelló, Pedro Quero, Juan Carlos Redondo; Miguel Mesas (aparejador quantity surveyor)
Consultores Consultants
N.B.35 (estructura structure); Geasyt(instalaciones mechanical engineering); Juan de Dios Hernández & Jesús Rey(maquetas models)
Contratista Contractor
CYM Yánez
Fotos Photos
Roland Halbe