Pilar and Joan Miró Foundation in Palma de Mallorca
Rafael Moneo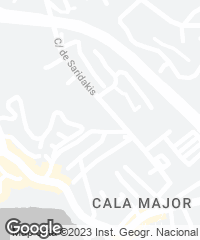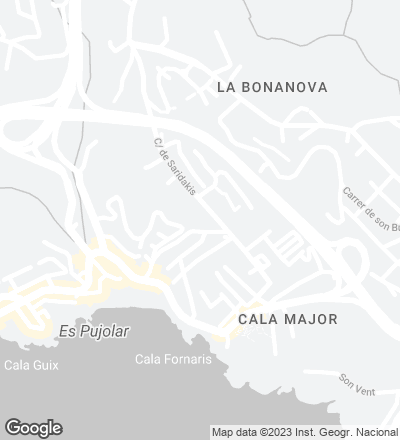 The smooth slope of the almond yard where the Foundation is situated, somewhere between the painter's studio – a work by the architect Josep Lluís Sert – and the road running along the lowest part of the property, keeps the new building from spreading out excessively, its volume nesting only on this low area.
The roof is occupied by layers of water and perforated by skylights; in the jagged space of the gallery, inspired by the vital oeuvre of the Barcelona artist, natural lighting becomes particularly important. 
The programme for the Foundation, providing for a center for artistic studies and a gallery, is made manifest in the image of the building, which is composed of a linear element to accommodate the study center services and a star-shaped volume to house the painting collection. The linear element runs parallel to the path that leads to the painter's studio. It is a modest white wall that focuses our vision on the beautiful landscape with the sea as background. This wall also acts as a starting point for the path to the studio, while leading to a pretty open square from which one can proceed to explore the garden, an important part of the project which should help cut off the foundation from its surroundings.
The entrance to the foundation pairs up with a spatious porch that runs the whole length of the building's long arm. Having crossed the threshold, the visitor comes across the reception area and staircase. Behind the reception are the various administrative services: a small office area, the director's office, and a boardroom overlooking the library from the highest point. From the office one can proceed to the computer room by way of a private staircase.
In the large space around the landing of the main staircase are the bookshop, the temporary exhibition rooms, and the main gallery. All the principal activities of the foundation occur on the ground floor, which is level with the garden. Thus the longitudinal construction contains the library, conference rooms, computer services, and lavatories. The building also has a basement with an access of its own, providing space for storage, laboratories, and equipment.
Formed by a linear piece that houses the conference hall and the studies center, and another star-shaped one for exhibitions, the building sits at the lowest level of the site, seeking to blend with is surroundings. 
The gallery endeavors to come close to the work of Miró by presenting itself as an indefinable and broken space, able to create an atmosphere true to the spirit of his paintings. Special care has gone to the problem of light, which shines in through the gaps between the walls, wide at some points and narrower at others. Visitors have a full view of the place from the topmost level, which is where they enter at, and from there descend to three different levels, all interlinked in the definition of a whole.
Cliente Client
Fundació Pilar i Joan Miró
Arquitecto Architect
Rafael Moneo
Colaboradores Collaborators
Emilio Tuñón, Luis Moreno Mansilla, Luis Rojo, Vicente Cortés (arquitectos architects)
Dirección de obra Construction supervision
Rafael Moneo, Rafael Balaguer, Antonio Esteva
Consultores Consultants
Mariano Moneo (ingeniero estructura structural engineering); Gustavo Álvarez, JG Asociados (instalaciones mechanical engineering); Rafael Moneo (mobiliario furniture); Juan de Dios Hernández, Jesús Rey (maquetistas models)
Contratista Contractor
Agroman
Superficie construida Floor area
2.620m²
Fotos Photos
Duccio Malagamba, Michael Moran/OTTO, Lluís Casals/VEGAP/Madrid 2023