Audrey Jones Beck Building, Museum of Fine Arts in Houston
Rafael Moneo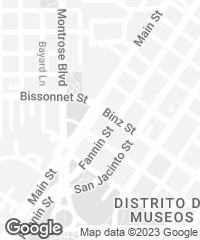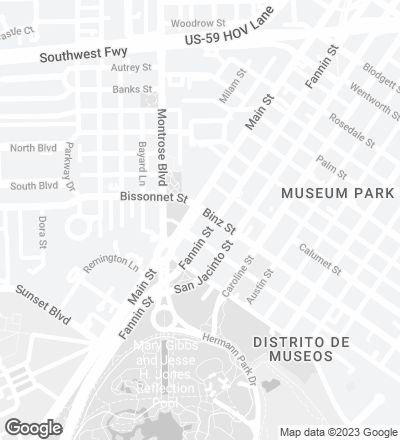 The Museum of Fine Arts in Houston was built in 1924, a Neoclassical construction by William Ward Watkin. Mies van der Rohe extended it for the first time in 1958 and again in 1974. Mies's architecture has prevailed and the modest, dignified architecture of the first museum has been integrated into the metallic frames of the German master.
The Audrey Jones Beck Building provides new exhibition areas, so necessary to accommodate the growing collections, and is connected to the existing museum by an underground tunnel-exhibition gallery. But the new building cannot be considered an extension in the literal sense of the term: located on Main Street, which connects the downtown area with the Medical Center, the Audrey Jones Beck is an independent work, and must be understood as such.
The extension goes up on a rectangular plot, with no noteworthy qualities, but with some useful characteristics: the Audrey Jones Beck Building chooses Main Street and turns it into its preferred orientation, and not just because Main Street is a key thoroughfare in the city, but because by having its main facade onto that street, the building pays respect to the museum of Mies, establishing with it a necessary relationship.
This said, one must remember that in Houston buildings are perceived from the car, which means that it is not possible to successfully apply the same criteria used when considering buildings as objects with a well-defined image: in Houston a frontal vision of a building is not possible, a typical experience for those moving by foot. Such considerations prompted to have the building take up the whole plot, without falling into the temptation of creating an artificious fragmentation.
This project once again explored the potential of compact architecture. Compact architecture shows how it is possible to decompose a surface into a whole series of figures that define halls and corridors, stairs and voids, galleries and courtyards, filling up the space with admirable continuity and adjacency, without a previously established parti. Compact architecture generates saturated, dense floors, which use the interstitial spaces to favor circulation and to allow great freedom in the organization of the programs. The floor plan 'breaks up' into a series of rooms and galleries connected by a hidden plan that, without expressing itself openly, guides the steps of visitors...[+][+]
Cliente Client
Museo de Bellas Artes, Houston
Arquitecto Architect
Rafael Moneo
Colaboradores Collaborators
Emilio Tuñón (estudios previos preliminary design phase); Eduardo Miralles (arquitecto a cargo del proyecto project architect); Hayden Salter, José Luis Gahona, Christoph Schmid, Belén Hermida (equipo team); Kendall/Heaton Associates, Inc. (arquitectos asociados associated architects); Larry Burns (arquitecto a cargo del proyecto project architect)
Consultores Consultants
CBM Engineers, Inc. (estructura structural engineers); Altieri Sebor Wieber (instalaciones mechanical engineers); Fischer Marantz Renfro Stone, Inc. (diseño de iluminacion lighting design); Juan de Dios Hernández & Jesús Rey (maqueta model)
Superficie Floor area
17.860m²
Fotos Photos
Duccio Malagamba, Michael Moran, Timothy Hursley; Aker Zvonkowic