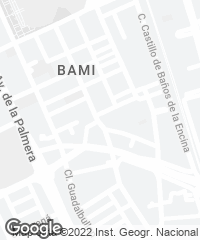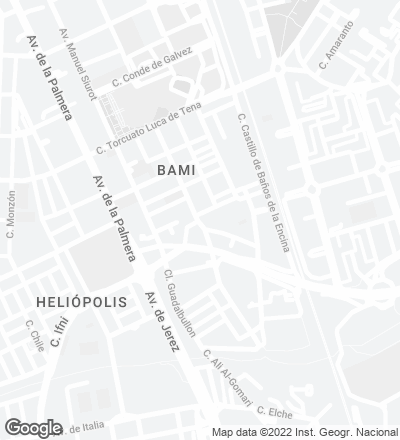 Located within the complex of the Colegio Bienaventurada Virgen María de las Irlandesas – designed in 1964 by the Sevillian brothers Fernando and Joaquín Barquín y Barón –, the project foresaw the construction of a kindergarten, as well as solving some pathologies in the old classrooms that would become part of the school. The functional program includes the construction of new classrooms along with a playground and a winter courtyard, and is rounded off with minor refurbishment and the renovation of three existing classrooms.
The intervention creates an area of access, and of separation, with regards to the old school, creating an elongated courtyard that functions as a street that gives access to the grounds. The project includes an organism of classrooms and spaces that, like a cluster, connects with the three classrooms from the old school. The whole complex is organized around a tall eucalyptus tree that is already part of the identity of the open spaces in the school. This tree is used in this way as a spatial and geometric reference for the classroom layout. All the classrooms look out to one another, drawing attention to the playground while stressing its role as center of the complementary outdoor learning activities. This co-presence between classrooms, educational activity and free space constitutes the main objective of the project. To this end an emphasis is placed on three aspects: first, the sense of community, for which this small 'urban settlement' is proposed; second, the dissolution of the classroom and its integration in the outdoor playground, creating ombrières and sheltered areas so that teaching activities can take place in different spaces, focussing as much on the individual development of children as on the sense of complicity and collaboration with others; and third, a large winter classroom-courtyard, without boundaries, creates a large south-facing roof that embraces the whole precinct and functions as an ombrière during the summer and as a huge umbrella in winter. This colossal roof also helps define the identity of each classroom, altering their profile and geometry.
An essential element is the structure, set out in the interior as if it were playground equipment able to unify the whole complex under the roof. A continuous timber cladding conveys a feeling of comfort in all the spaces.
Cliente Client
Colegio Bienaventurada Virgen María Irlandesas. BAMI
Arquitectos Architects
Sara de Giles Dubois, José Morales Sánchez, Rocío Casado Coca
Colaboradores Collaborators
María de Lara Ruiz, Manuel Jesús Píriz Gil (arquitectos architects); Francisco Sánchez Caballero (arquitecto técnico quantity surveyor); Miguel Hernández Valencia (estructuras structures); Ángel Luis León Rodríguez (instalaciones mechanical engineering)
Contratista Contractor
Serrot
Superficie construida Floor area
1.195m²
Presupuesto Budget
890.000€ (PEM)
Fotos Photos
Jesús Granada