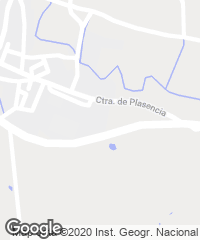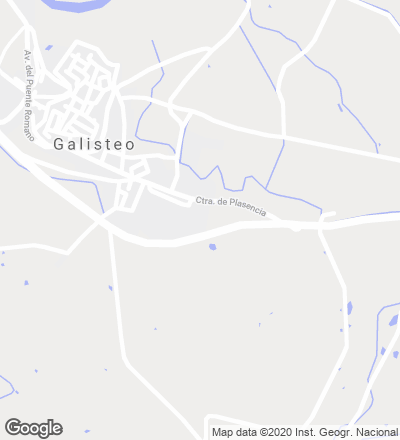 This new high school comes to complete the amenities of Galisteo, a small town close to Plasencia, in Cáceres. Both the topography and the surroundings of the plot significantly determined the development of this work, organized in two floors that fold to generate the interior courtyards, which favor natural illumination and the separation of uses.
The spaces of the classrooms have been considered as the main areas of the program, so their distribution has deserved a special treatment: they are oriented towards the north to ensure a uniform lighting, with neither shadows nor glare. The corridors are placed, necessarily, to the south. The open air spaces are organized in accordance with their use, clearly separating the leisure areas from those for sports.
The high school asserts a position of its own within the site, adapting to the topography and opening up to the views. The large void that tops the gym and rotates in the direction of the center of Galisteo dominates the composition.
The way in which the volume rests on the plot entails using part of its perimeter as a retaining wall along its eastern end, reducing its visibility from the exterior, whereas the building is allowed to expand in the opposite direction. To distribute the different functions the program is divided into three sections: one corresponding to classrooms and workshops, directly linked with the courtyards and the lockers; the sports zone, which comprises the outdoor courts and a gymnasium; and, lastly, the premises for the administration and staff offices.
A corridor that traverses the complex connects the different areas from north to south. On the northern end is the sports zone, separated from the remaining spaces of the program to protect them from noise. This space has an access that is independent from the rest, to permit its use during the weekends and the months when school is out. The workshop and classroom areas are linked to one another by the voids generated by the courtyards, which control the amount of sunlight that comes in and also provide the necessary acoustic insulation
During the day, the steel sheet cladding unifies the facades of the building, while at night it reveals the distribution of the different halls, modifying the external appearance of the high school. These elements also provide a greater privacy, avoiding interfering lines of sight between the corridors and the interior of the classrooms: all gazes are directed towards the exterior.
The solution adopted for the exterior enclosures, which are rounded off with galvanized steel sheet elements, is one of the most noteworthy constructive aspects of the design. These pieces homogenize the image of the building, aside from establishing constant visual connections with the historic district of the town through their discontinuity. The metal sheets are placed vertically, striking a contrast with the marked horizontal character of the high school, and their separations are grouped into modulated series that mark different rhythms.
Cliente Client
Junta de Extremadura. Consejería de Educación, Ciencia y Tecnología
Arquitectos Architects
José Morales, Sara de Giles, Juan González Mariscal y Carlos Morales
Consultores Consultants
Francisco Duarte Jiménez (estructura structure); Insur J.G (ingeniería engineering);
Contratista Contractor
UTE Carija, Kantrila
Fotos Photos
Jesús Granada