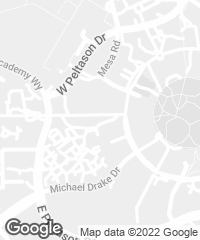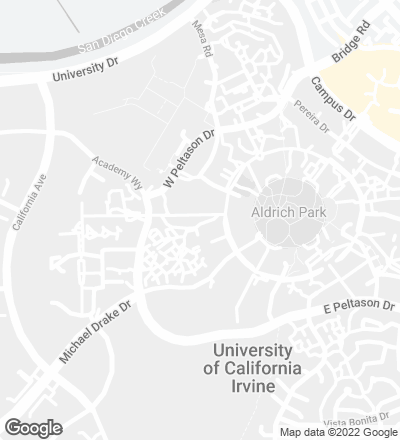 This building is designed to be a campus landmark, seeking both to generate urbanity and increase the variety of pedestrian experiences. Meant to be highly visible from all directions, it will serve simultaneously as a gateway to the Ring Mall Plaza and as a portal to the Biological Sciences Quadrangle.
The central courtyard will be of service both to passersby and to the building's users, functioning both as entrance to the library and as a place to meet friends. The entrance colonnade is first in a sequence of contracting and expanding spaces. Splayed walls focus towards the court, encouraging entry into, and passage through, the building. At the other end, the library expands to form a long facade that opens onto a tree-lined square incorporating the existing stream and redwood grove. This spatial progression should ensure a pleasant promenade between the Ring Mall and the Medical School. The central court allows entry into the library to be at the heart of the building and provides all-round natural light to the interior.
The building can take in 2000 readers, and accommodation is arranged on six floors. Vertical circulation is through three passenger elevators, one freight elevator and five staircases. The general reader areas on the 4th, 5th and 6th floors occupy the center of the building. Unlike the usual civic library with its single grand reading room, this one has various types of stack areas and a whole variety of reader spaces. The reader is always close to an external wall with windows and views out.
Public services and administration are to be housed in the long wing of the building, with double-height study rooms at the far ends. The two short wings flanking the entrance from the Ring Mall Plaza will also contain study and reading rooms. The large eaves will conceal the service plant beneath the roof. This project, based as it is on a rigid symmetry and simple, forceful volumes, is totally classical in its architectural conception… [+]
Cliente
Universidad de California.
Arquitectos
James Stirling, Michael Wilford con IBI Group,
arquitectos asociados, Irvine.
Colaboradores
Paul Barke, Peter Ray, Richard Portchmouth,
Buddy Mear, Mike Russum, Felim Dunne, Chris Chong, Eilis
O 'Donnell, Paul Zajfen, Barbara Helton-Berg, Mark Tannin,
Andrew Pryke, Katherine Ware.
Consultores
OveArup & Partners, Adamson Associates, Burton
& Spitz.
Fotos
John Donat.