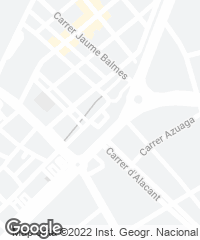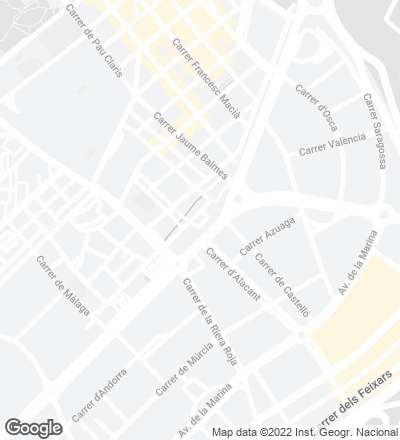 This block by the Madrid practice Estudio Herreros in collaboration with the local firm MIM-A combines state-protected and free-market housing efficiently, pragmatically, and simply. A standard floor of twelve apartments puts the service core at the center, with two interconnected staircases, two elevators, and two MEP cores, taking up as little space as possible. The 12,500-square-meter building features a single, floor-through foyer and all the utilities connections are centralized at ground level, clearing the way for commercial spaces and underground parking.
The apartments are laid out in such a way that shared areas and bedrooms face the exterior while entrances, kitchens, and bathrooms are placed along the corridors shared by the groupings of three dwellings. Generous terraces, collective and individual alike, make the complex lighter, less dense, while creating the conditions for cross ventilation and diagonal views.
The exterior facades are repetitive and sealed with a layer of ventilated panels, while in the courtyards and corridors the walls present lattices and tiles, with ceramic flooring of Catalan tradition.
Obra Work
Viviendas mixtas en Sant Boi, Barcelona Mixed Housing Building in Sant Boi, Barcelona (Spain).
Arquitectos Architects
Estudio Herreros y MIM-A; Abraham Piñate (responsable de proyecto project director); Martha Sosa Días, Verónica Meléndez, Paola Simone, Carmen Antón, Filippo Sapienza, Xavier Isart, Clara Vidal, Ignasi Agustí, Ignasi Navàs (equipo team).
Colaboradores Collaborators
Manuel Arguijo (estructura structure); PGI (instalaciones installations); Eulalia Arán (aparejadora quantity surveyor).
Superficie Area
12.500 m².
Fotos Photos
José Hevia.