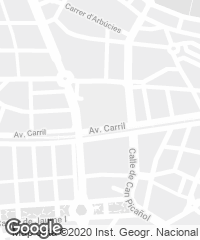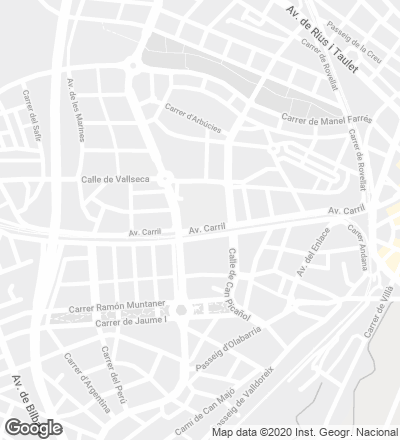 On the same plot where the Vallès School of Architecture goes up, the project won a competition in which three challenges were posed: to provide accommodation for architecture students, to achieve the Minergie Swiss energy certification (staying below the 38 kwh/m2a), and to use a new system for industrialized construction (EMI by Compact Hàbit).
Through its specific position the building tries to maintain the balance between the existing constructions and the exterior spaces, as well as prioritizing the direct relationship between the accommodations and campus with the ground, encouraging the use of the exterior spaces and of horizontal itineraries, adapted and without elevators. The existing topography and the organization in double bars keep the housing units in contact with the ground and favor the use of the central courtyard, covered with greenhouse claddings to become a bioclimatized 'intermediate space.' This will permit improving the energy efficiency of the building.
Choosing industrialized construction (with 62 modules: 57 of the same type of housing and 5 special ones for community use and accesses) permits saving time, controlling the executive process, using dry construction systems and minimizing residue production. Only the essential distribution elements demanded by regulations are offered, so the users – architecture students – can organize the layout of the 40 square meters. The concept of unfinished building is particularly important: on one hand it reduces the environmental impact because it uses less resources, and on the other it proposes a new material expression.
The original concrete module is bare, making the most of its materiality, texture and thermal inertia. The few interior claddings are mainly plywood panels that are used for the concrete formwork – a renewable material that does not demand a final finish. The kitchen cupboards, of the same material, have no doors but have a flexible shelving system that is more economic and also reflects the real use of the apartment. The facades follow an industrialized logic of dry, light and reversible construction, with thick thermal insulation combined with breathable waterproof membranes and ventilated facades. The exterior facades, more exposed to the weather, are finished with folded galvanized sheet to reduce the weight and amount of non-renewable material, while the interior walls are covered with plywood panels.
Cliente Client
UPC / UTE Compact Hàbit i Constructora d'Aro
Arquitecto Architect
H Arquitectes (David Lorente, Josep Ricart, Xavier Ros, Roger Tudó), dataAE (Claudi Aguiló, Albert Domingo)
Colaboradores Collaborators
Aleix Enguix (aparejador quantity surveyor)
Consultores Consultants
ÀBAC enginyers (instalaciones mechanical engineering); Societat Orgànica (consultoria medioambiental environmental consulting); DSM Arquitectes (estructura structure)
Contratista Contractor
Constructora d'Aro
Superficie construida Floor area
2.400 m²
Presupuesto Budget
2.600.000 euros
Fotos Photos
Adrià Goula