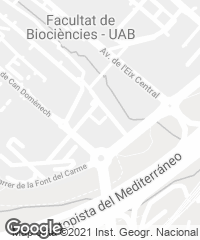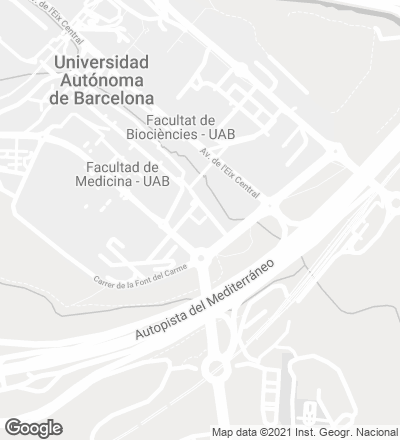 Located in the UAB campus in Cerdanyola del Vallès, the ICTA-ICP building is a research center in environmental science and paleontology. In tune with its function, from the beginning the building was designed according to sustainability criteria. The project features five floors above grade and two underground ones. The ground level houses a lobby, a cafeteria, several classrooms and meeting rooms, and the administration offices; and the three floors above house offices and laboratories, with kitchen gardens and breakout spaces on the roofs. For its part, the basements contain the storage areas, the other laboratories, the parking lot, and the machine room. The offices and laboratories are warmer, so the building is designed to collect heat in winter and release it in summer. The center is a flexible infrastructure, adaptable to possible changes in use.
Protected by an automated enclosure,  the new research center of the Universidad Autónoma de Barcelona reacts to the climate conditions of the environment to improve its energy efficiency. 
The structure is of concrete, so it has a long life cycle and thermal inertia, and contributes directly to passive comfort in the building. This structure is protected with a bioclimatic exterior skin, built from industrialized systems of agricultural greenhouses, which opens and closes automatically to control solar gain and ventilation. To guarantee these conditions inside the building, four vertical courtyards rise in the center of the building. In this way, artificial lighting needs are reduced, and thanks to the vegetation humidity is controlled. Insulated wood boxes with operable glass sheets are embedded in in this improved climate. Their position changes on each floor, adjusting to the needs of the users.
A perimeter corridor, built using greenhouse technology, controls the environmental conditions in the workspaces, which are accommodated  in timber boxes that  rest on hollow-core concrete slabs. 
There are three different types of climate in the building, depending on the intensity of use: the intermediate spaces use passive and bioclimatic systems, the offices combine natural ventilation and semi-passive radiant heating systems, and the labs and classrooms have more hermetic and conventional air conditioning. Each one of these climates has its associated systems, and the environmental behavior of the builidng is controlled by means of an automated computer system that processes and manages an important database to optimize comfort and energy efficiency. Through this system it is possible to maximize the passive behavior of the building, while the use of non-renewable energy is reduced to a minimum. The work reacts and adapts constantly, opening up and closing, activating and deactivating itself; in this way it manages to exploit the natural potential of the environment.
Cliente Client
Universitat Autònoma de Barcelona (UAB)
Arquitectos Architects
Harquitectes (David Lorente, Josep Ricart, Xavier Ros, Roger Tudó), dataAE (Claudi Aguiló, Albert Domingo)
Colaboradores Collaborators
Equipo Team: Montse Fornés, Bernat Colomer, Xavier Mallorquí, Toni Jiménez (Harquitectes); Anne Hinz, Ileana Manea, Josep Garriga (dataAE)
Consultores Consultants
Societat Orgànica (consultoría medioambiental environmental consultants); Oriol Vidal (ingeniería engineering); Coque Claret y Dani Calatayud (arquitectos consultores consultant architects); BOMA (diseño estructural structural design); Eulàlia Aran (presupuesto budget); Marta Bordas (accesibilidad accessibility); Cati Montserrat (consultor agrónomo agronomy consultant); UTE NDa + RCe (arquitecto técnico quantity surveyor); Carlos Rocha (maqueta model); Play-Time (rendering)
Superficie construida Floor area
9.405 m²
Presupuesto Budget
7.513.000 € (PEC contract budget)
Fotos Photos
Adrià Goula