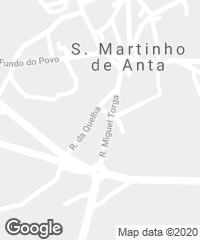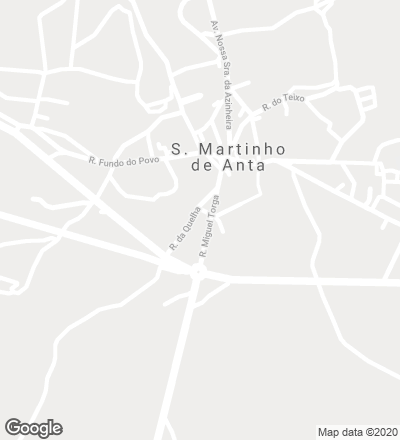 The novelist, columnist and poet Miguel Torga – pen name of Adolf Correia da Rocha –, is one of the most important of the 20th century. This cultural center wants to be an institution of reference in the study and dissemination of his literary oeuvre; for this reason, the scheme proposed here is a serene architectural frame, a one-story building blended in the horizontal landscape of vineyards that characterizes its surroundings.
The chosen site, located at a small distance from the birthplace of Miguel Torga in the parrish of São Martinho de Anta, belonging to the Sabrosa Town Hall, comprised two differentiated areas: a paved one, to the north, where a bimonthly fair takes place, and another one apparently in misuse, to the south, by the vineyard. The volume, conceived as a construction of loadbearing walls, is tucked in between both plots. Its two entrances – one for the general public on the east end, and one of service on the west side – are located between two parallel walls into which each of one of the side facades of the center unfold. The walls extend northwards to delimit the precinct of the fair, gradually reducing its height to permit their use as seating. A grid of trees organizes this open space that, when there are no events, also serves as parking area for the center.
The building has a total area of 1,500 square meters. The entrance from the east side flows directly into the main exhibition hall: a hermetic rectangle that precedes the library, study room and administration spaces. These spaces receive natural light through small private courtyards located behind the north facade wall. The exhibition hall extends, along its western end, and links up with another smaller space with a squared floor plan, which is at once an auxiliary space for exhibitions and a distribution lobby with access to the cafeteria, restrooms and auditorium, the latter with capacity for 110 spectators. An underground floor with storage and technical areas completes the facilities.
Constructively, a loadbearing structure of reinforced concrete has been used. The facade is clad entirely with slate from the town of Vila Nova de Foz Côa, except in the cafeteria, facing southwest, which has a glass facade offering views of the landscape of vineyards. The interior surfaces are finished with afizelia wood in the case of the floor surfaces and with plasterboard in the case of ceilings and walls. 
Cliente Client
Câmara Municipal de Sabrosa
Arquitecto Architect
Eduardo Souto de Moura
Colaboradores Collaborators
Pedro Guedes de Oliveira, José Carlos Mariano, Tiago Coelho, Isabel Neves
Consultores Consultants
Segropol, Get (AVAC)
Contratista Contractor
MVI: Manuel Vieira & Filhos
Fotos Photos
Luís Ferreira Alves