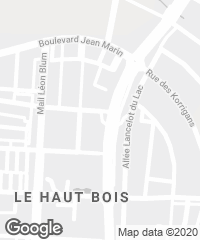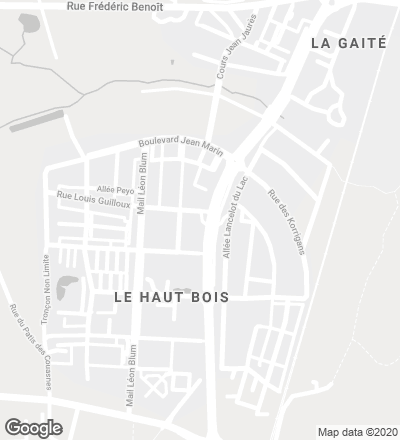 The project tries to create a city hall that avoids the usual monumental codes of institutional buildings and gives citizens a new civic center. This compact volume is conceived to be not only an administrative center, but also a symbol for the community and a catalyst space with the capacity to harbor new collective uses. Both the building and the public area that surrounds it pursue geometric abstraction, alteration of scale, and the surpassing of the traditional models of representation so as to offer an altogether new narrative; a language that, while respecting the conventional typology of town halls, distinguishes itself through a contemporary spirit as well as through revised views of the recurring elements of municipal buildings, such as the public square or the mayor's rostrum.
Completing the building are two public squares set at different levels and connected by a grandstand. Besides being a prolongation of the interior, they simultaneously invite the user to enter and interact with the context, stimulating urban activity in the surrounding streets. For its part, the abstract and continuous language of the facades, clad with perforated aluminum sheets, gives the complex a contemporary image that harmonizes with the urban environment. The geometric clarity of the volume is reinforced with the legibility and fluidity of the interior circulations. The ground floor completely opens up to the main square, which takes care of the difference between the building's level and street level. The double-height foyer, the space around which the municipal program is organized, marks the center of the building. Besides receiving users and visitors, it serves to connect the ground floor to the upper story. This creates an independent entrance to the main hall, the civil wedding rooms, and the mayor's office, with a terrace facing the square that doubles as a stand from which announcements and proclamations are pronounced. In addition, the continuous wooden cladding gives the interior a warm atmosphere that extends to the public plaza through the flooring.
Large openings, courtyards, and a central atrium together endow the interiors with abundant natural light and reinforce their engagement with the surroundings. By day, the aluminum enclosure – perforated to different degrees, depending on the direction faced – give solar protection, and at night the pores give the passerby a glimpse into the building.
Arquitectos Architects
LAN (Local Architecture Network)
Colaboradores Collaborators
Agence Franck Boutté (sostenibilidad HEQ consultant); LBE (fluidos fluids); Batiserf Ingénierie (estructuras structure); Michel Forgue (aparejador quantity surveyor); Lamoureux (acústica acoustics)
Superficie construida Floor area
2.560 m²
Presupuesto Budget
5.300.000 € (PEC contract budget)
Fotos Photos
Julien Lanoo