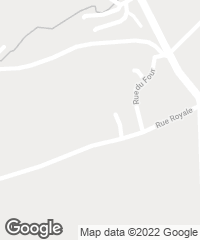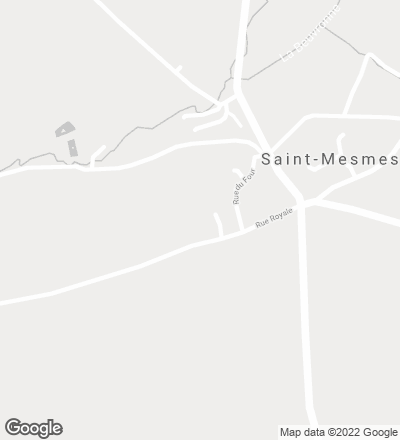 The new headquarters of the Italian pharmaceutical group Marchesini is located in Saint-Mesmes, a small commune in the Seine-et-Marne department. Surrounded by farmland, woods, and hills, the site of the over 1,000 m² building slopes down three meters westward. Three relationships are explored: that of the user with the building, that of the building with the surroundings, and that of the user with the landscape. This trio of interactions determines the way the project is inserted into the territory, and also the manner of formalizing its duality as an object set in the landscape and as a space for observing itself.
The building takes the form of a thick line parallel to the horizon, cantilevering at the points where the slope is steepest. The mixed structure of steel and concrete is protected externally by a uniform skin of regular black panels that bend where they meet the roof to form a 'fifth facade.' The contrast between the massiveness of the facades toward the road and the transparency of those facing the landscape is the result of the program's radical implantation.
The building is divided into two volumes that join to form a V. The entrance is placed at the intersection and the rest of the program is organized around it. To avoid separating the service spaces, these are conceived as transition elements fostering interaction and communication among employees. Through large, floor-to-ceiling windows the connection spaces open out to the landscape, dominated by the belfry of the town church. The floor-plan layout is functional, as a building of these characteristics has to be. One wing is reserved for offices, with a variable arrangement allowing different configurations; the other wing contains production workshops, storage rooms, and an exhibition space for showing clients the machinery. The offices, work spaces of generous dimensions – 24 m² for individual units and 34 m² for those shared by 3 employees at most –, are placed in the high part of the site, giving employees good views. Besides the cafeteria and conference rooms, the rest of the program is concentrated in the low part of the parcel, anchored to the slope. The height of the interior spaces, 3.5 meters, is emphasized by floor-to-ceiling windows that capture the landscape with narrow black frames and are shielded against the sunlight coming from the south by an operable protection system. 
Arquitectos Architects
LAN (Local Architecture Network)
Colaboradores Collaborators
LGX Ingénierie (gestión de proyecto project manager); Agence Franck Boutté (sostenibilidad HEQ consultant)
Contratista Builder
Construcciones Jufraed 2001, S.L.
Superficie construida Floor area
2.240 m²
Presupuesto Budget
5.900.000 € (PEC contract budget)
Fotos Photos
Julien Lanoo