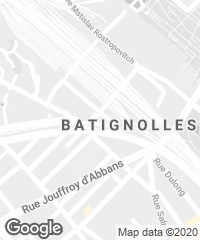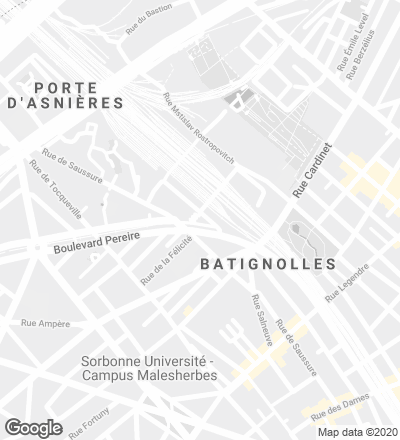 This project for forty apartments, because of its geometry, brings to mind the corner blocks that characterized Paris of the Haussmann era; buildings originally designed as homes for families of the bourgeoisie, but gradually transformed, taking in offices, workshops, schools, and businesses of all kinds. Such use flexibility over time can be attributed to certain constants: structural clarity, a high degree of compactness, a ground floor opening onto the street, broad windows, and abundance of headroom: a construction vocabulary that illustrates the continued relevance of the Haussmann model vis-à-vis the challenges of contemporary architecture, and which becomes the conceptual guide in this project.
The strict composition of the facade does not address the needs of any moment in time, but is conceived under the premise that the uses of a building are transformed. The distance between slabs is 3.2 meters, a measurement between the 2.8 and 3.5 meters that are standard in apartments and offices, respectively. The system of modularizing the facade with 1.35-meter elements makes it possible for the windows to be as wide as 2.7 meters, which gives adequate lighting for the work spaces as well. Everything from the organization of the various levels to the proportions of the spaces, not to mention the regularity of the openings, facilitates any future modification in the building's internal configuration. The galleries of the apartments, exteriors varying between 5 and 12 m², are set back from the line of the facade, embedded into the volume. These spaces, combined with the breadth of the windows and the resulting generous headroom, give rise to ample homes blessed with natural light in abundance.
In response to thermal comfort requirements indoors, the openings present slight differences, in accordance with the directions they face. Hence the windows of the south facade are floor-to-ceiling, while those facing north have small sills. The windows also vary in their positions, being either aligned with the facade or set back from it. Some incorporate adjustable systems of solar protection, either inside or outside. Standardization permits using high-quality prefabricated products for executing the enclosure, in this case three modules of two layers where the outer side is made of polished concrete. Moreover, the union of the different panels is carried out with black-lacquered joints.
Arquitectos Architects
LAN (Local Architecture Network)
Colaboradores Collaborators
Agence Franck Boutté (sostenibilidad HEQ consultant); Bollinger + Grohmann (estructuras structure); JJP Tohier & Associés (aparejador quantity surveyor); LBE (fluidos fluids)
Cliente Client
Novedis
Superficie construida Floor area
2.740 m²
Presupuesto Budget
5.300.000 € (PEC contract budget)
Fotos Photos
Julien Lanoo