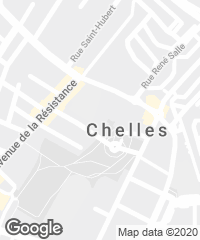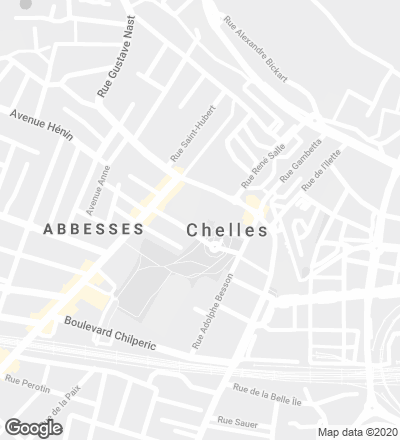 Located between the Émile Fouchard Park of Remembrance, a secondary school, and a contemporary art museum, which occupy two former churches, the gymnasium is inserted into a both formally and functionally heterogeneous context. Being right in the city's historical quarter, amid buildings representing its powers-that-be, gives the gymnasium a strong symbolic presence.The main strategy in the project involved rethinking the urban fabric and public space with the new sports infrastructure as defining element. The volume adopts a simple orthogonal geometry – parallel to the facades of City Hall and the high school – that organizes the urban space, gives the city a large public esplanade, and connects the park to the contemporary art center.
The program is divided into three parts: sports areas (1.100 m²); associated spaces (289 m²); administration, logistics, and services (406 m²). The proportions and dimensions of the gymnasium, especially its height, correspond with those of the buildings around. The transparent facade gives a kaleidoscopic view of the plaza from inside, and breaks away from the traditional typology of the opaque box indifferent to context that is so usual in sports buildings. The ambiguity of the enclosure of two layers – the outer one of glass and the inner one of copper, enhancing and coloring the reflections on the former while protecting it from impacts on the inside – contrasts with the simple bold geometry of the building. By day, thanks to the properties of glass and copper, the reflection of neighboring buildings on the facade has the effect of diluting the volume, giving rise to a visually changing enclosure, depending on the position of the observer. At night the facade becomes transparent, making it possible for the passerby to discern the interior of the sports complex while lighting up like a beacon in the public space.
From a bioclimatic point of view, the gymnasium is notable for its high degree of energy efficiency. The thermal inertia of the concrete walls, combined with a system of nighttime ventilation, reduces the building's need of energy for adequate indoor air conditioning. Moreover, the building connects with the municipal network of geothermal heating, incorporates a system of recovering rainwater for sanitary purposes, and uses high-performance lighting fixtures. All this has earned it the Very High Energy Performance (THPE) qualification of the European Union.
Arquitectos Architects
LAN (Local Architecture Network)
Colaboradores Collaborators
BETEM (TCE); Isabelle Hurpy (sostenibilidad HEQ consultant)
Superficie construida Floor area
2.322 m² (gimnasio gymnasium); 2.857 m² (plaza pública esplanade)
Presupuesto Budget
4.340.000 € (gimnasio gymnasium); 967.000 € (plaza pública esplanade)
Fotos Photos
Julien Lanoo