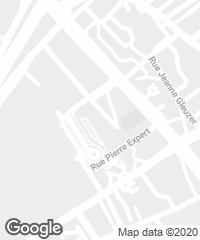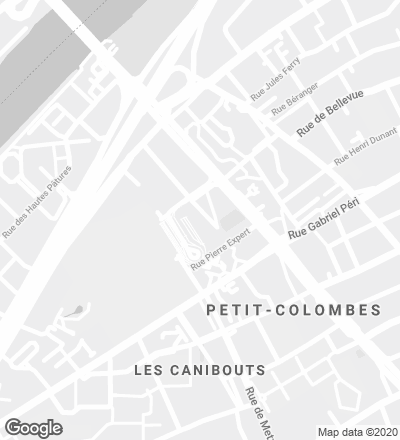 La Marine is an old industrial wasteland at the edge of the boulevard Charles de Gaulle in Colombes, in the Hauts-de-Seine Department. Formerly occupied by the Navy, it is today part of a vast urban development project to revitalize the Petit-Colombe/Grève neighborhood, a sensitive area in this city. Block B, a piece of the city that was created using various tracts abutting on the Max Fourestier hospital and the tram terminus, contains two adjoining parcels that border the new pedestrian walkways framing the future eco-neighborhood. The program's diversity and mixing of generations, its energy performance (a biomass heating network feeds the service buildings and the housing units), and resident participation in the site plan's development were all required in the project for the construction of 72 dwellings.
The project's volume and footprint constitute a link between the housing blocks and the individual houses that were all built at different periods. On one hand, the constructions in lot B1 are situated around a courtyard formed by a U-shaped base consisting of two to three stories of housing and a ground level of communal spaces. This is the base for the pair of towers, of eight floors each, which overlook three large rooftop terraces and establish a point of reference in the new neighborhood. On the other hand, lot B2 uses a different urban form, that of the corner building at the intersection of different roadways and public spaces. The continuous facade of operable panels gives the building a cohesive image. Furthermore, the sliding panels ensure privacy for the residents, guarantee control of incoming sunlight, and provide outdoor access to the main facade on each floor. The compactness of both buildings improves their thermal inertia to ensure that environmental requirements are met.
The materials assert two identities for the project, because the two buildings are wrapped in different claddings. The first building, on plot B1, is completely covered with an alternation of regular vertical wood siding and sliding shutters inset within the facade. The second, on plot B2, has a heavily enveloping double skin of perforated sheet of oxidized copper. The choice of concrete for the structure and the use of a single material (in each case) helped avoid cost overruns while fully expressing the concept developed for each building.
Arquitectos Architects
LAN (Local Architecture Network)
Colaboradores Collaborators
DAL BETC (estructura structure); S2T Fluides Thermiques (aparejador y sostenibilidad quantity surveyor and HEQ consultant); AVLS (acústica acoustics)
Cliente Client
VINCI Immobilier
Superficie construida Floor area
5.410 m²
Presupuesto Budget
7.700.000 € (PEC contract budget)
Fotos Photos
Julien Lanoo