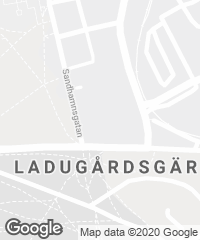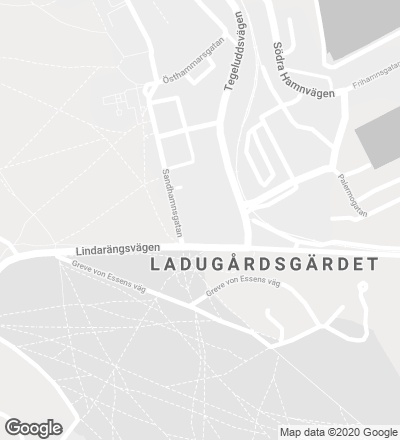 The residential development 79th& Park Hillside is next to Gärdet, a treasured national park east of central Stockholm. This area is part of the Royal National City Park, which is a protected green belt with woods, lakes, and open fields of approximately ten kilometers around the Swedish capital. BIG's project responds to this unique site through conscious decisions to provide a sensitive, respectful form materialized in a unique construction that blends into the perimeter of the park and maximizes views of the landscape from all the units.
The design process starts with a grid of squares superimposed on the block, leaving a central void connected to the street by three open passageways. From this configuration, the mesh is extruded to create a final volume with heights that vary to adapt to the surrounding elements. In direct response to the context, the northwest and southeast corners take the heights of their immediate neighbors – although one of them is currently being remodeled; while the northeast corner, farthest from the park and nominally with the worst view, is pulled upwards to give it the most spectacular panoramic of park and port. The southwest end of the building extends farthest into Gärdet; and to create a humane edge between building and nature, it is pushed down to the lowest profile, transforming it into a public platform with a 270º view of the parkscape and simultaneously providing majority of the residential units overlooking the park. The same move also ensures that the central courtyard will always receive copious amounts of sunlight. The building is conceived as an extension of the park, and the roof is organized in terraces that gradate the transition between the natural and the urban scale, and that become part of some of the apartments, accessed through spiral stairs. The central courtyard is also filled with vegetation, planted in tune with the modular pattern of the general plan.
In further deference to Gärdet, the massing is visually reduced through a language of pixels, scaled to the human form. This manipulation not only allows a more organic expression, perfectly reflecting the surrounding landscape, but also provides a way to form the building topography in a controlled and inexpensive way through prefabricated units of standard sizes. The building is wrapped in large glazed surfaces and timber claddings, interspersed with balconies closed with latticeworks that create a rhythmic pattern.
Cliente Client
Oscar Properties
Arquitectos Architects
BIG-Bjarke Ingels Group.
Socios responsables Partners in charge: Bjarke Ingels, Jakob Lange, Finn Nørkjær
Project Manager: Per Bo Madsen
Jefe de proyecto Project leader: Cat Huang, Enea Michelesio
Arquitecto de proyecto Project Architect: Høgni Laksáfoss
Arquitectos de obra Constructing Architects: Jakob Andreassen, Tobias Hjortdal, Henrik Kania
Equipo de proyecto Project team: Agata Wozniczka, Agne Tamasauskaite, Alberto Herzog, Borko Nikolic, Christin Svensson, Claudio Moretti, Dominic Black, Eva Seo-Andersen, Frederik Wegener, Gabrielle Nadeau, Jacob Lykkefold Aaen, Jaime Peiro Suso, Jan Magasanik, Jesper Boye Andersen, Jonas Aarsø Larsen, Julian Andres Ocampo Salazar, Karl Johan Nyqvist, Karol Bogdan Borkowski, Katarina Mácková, Katrine Juul, Kristoffer Negendahl, Lucian Racovitan, Maria Teresa Fernandez Rojo, Max Gabriel Pinto, Min Ter Lim, Narisara Ladawal Schröder, Romea Muryn, Ryohei Koike, Sergiu Calacean, Song He, Taylor McNally-Anderson, Terrence Chew, Thomas Sebastian Krall, Tiago Sá, Tobias Vallø Sørensen, Tore Banke
Colaboradores Collaborators
Acad International, Andersson Jönsson Landskapsarkitekter, BIG IDEAS, De Brand Sverige, Dry-IT, HJR Projekt-El, Konkret, Metator, Projit, Tengbom, HB Trapper
Fotos Photos
Laurian Ghinitoiu