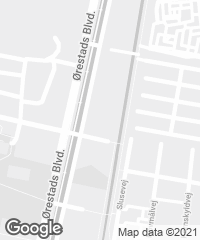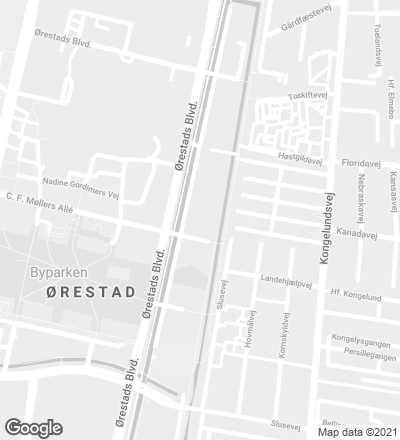 The new city section of Ørestad, a strip of 310 hectares developed mainly for residential and tertiary uses, is just ten minutes by public transport from the center of Copenhagen. Also conveniently located close to the airport, Ørestad grows on either side of the highway that joins Denmark and Sweden. Over the coming twenty years the population in this area is expected to reach 20.000, offering 80.000 jobs and 20.000 places in high schools and universities. Compared to the neighboring residential areas, this recently developed section has a greater density and a greater presence of collective housing, with different types of use: normal rent, public rent, private ownership or co-op. The two adjacent sites contain two projects designed by the studio PLOT, currently divided into the offices BIG and JDS.
Per request of the client, the program of the Mountain is 2/3 parking and 1/3 living, covering an area of 33,000 square meters. Eight diagrams of the process explain how the final form was reached, from the decision to bring the whole program together in one volume, passing through the sloping shape of this volume, its adaptation to the floor plan of the neighboring VM House, the creation of an urban space delimited by broken facades, the ramp system towards the interior of the parking, the 10 x 10 meter grid that organizes the dwellings and, finally, their staggered arrangement so that each home is below the terrace of the one above.
The parking needs to be connected to the street, and the homes – eighty units in total –require sunlight, fresh air and views, so all the apartments have roof gardens facing the sun, spectacular views and parking within the building. The Mountain thus offers the best of two worlds: closeness to the busy city life in the center of Copenhagen, and the peace of suburban life. The parking, with room for 480 vehicles, has an elevator that moves along the inner walls of the building, and at some points the ceiling height reaches 16 meters. The north and west facades are covered by perforated aluminum plates, which let air and light into the parking area, and the remaining facades and the roof are clad in wood. The holes in the facade form a huge reproduction of Mount Everest. At nighttime the facade will be lit from the inside and appear as a photo negative in different hues as each floor in the parking area has different colors. 
Cliente Client
Høpfner A/S
Arquitectos Architects
BIG-Bjarke Ingels Group
Socio responsable Partner in charge: Bjarke Ingels
Jefe de proyecto Project leader: Finn Nørkjær
Mánager de proyecto Project manager: Jan Borgstrøm
Jefe de obras Construction manager: Henrick Poulsen
Arquitecto responsable Project architect: Jacob Lange
Equipo de proyecto Project team: Annette Jensen, Dariusz Bojarski, Dennis Rasmussen, Eva Hviid-Nielsen, Joao Vieira Costa, Jørn Jensen, Karsten V. Vestergaard, Karsten Hammer Hansen, Leon Rost, Louise Steffensen, Malte Rosenquist, Mia Frederiksen, Ole Elkjær-Larsen, Ole Nannberg, Roberto Rosales Salazar, Rong Bin, Sophus Søbye, Søren Lambertsen, Wataru Tanaka
Colaboradores Collaborators
Moe & Brødsgaard (estructuras structural engineering); Freddy Madsen Rådgivende (obra civil civil engineering); JDS Architects; SLA
Fotos Photos
Dragør Luftfoto; Jens Markus Lindhe; Ulrik Jantzen; Jakob Boserup; Ole Malling