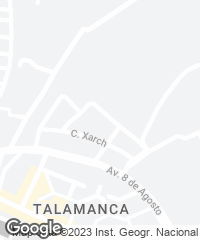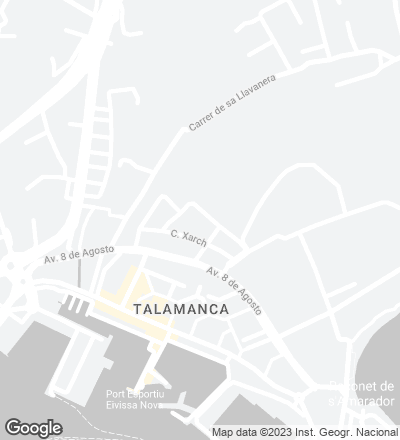 The building is located between the residential area of the marina of Ibiza and an area of floodable and cultivated land. The urban context is heterogeneous in character, with buildings for leisure and tourism combined with housing blocks and vacation apartments; a landscape without an apparent order, composed of isolated volumes of disparate character.
The project moves away from what the immediate context represents and to raise a building whose identity is linked to climate and the way of life on the island. It is inspired by the farm houses of Ibiza, as an example of architecture that responds to the place: white walls and controlled openings with sun protection, porches and shaded spaces. Buildings that are volumetrically perceived as a sum of concatenated pavilions, because they can be expanded over the years to meet the needs of residents. This way of building by stacking, adding, attaching modules according to the programmatic needs of the house is taken as reference and starting point for the development of the proposal. To comply with planning regulations, the building must be inscribed in a pyramidal enclosure whose contour is determined by its height and distance from party walls.
The built volume comes as close as possible to that enclosure in order to free up the void in the heart of the building. This generates an interior space that breathes in several directions through interwoven openings, courtyards, and porches, while at the same time organizing the community, circulation, gathering, and access areas to the dwellings that embrace it. Due to the proximity of the water level to the surface, and the avoid excavations and buried floors, the parking is placed on the ground level.
The different types of apartment are generated from a square base-module – living/dining/kitchen – to which other smaller modules are attached – extension module for the hall or modules containing bedrooms and bathroom and kitchen. The different combinations of these modules depending on the number of bedrooms generate the repertoire of dwellings used to complete the building. A total of 19 housing units are distributed in the five upper floors. All of them have at least two different orientations, which guarantees adequate lighting, sunning and natural cross ventilation. The building has the maximum energy rating (A).
These subsidized dwellings in Ibiza, designed by the firm Ripoll Tizón, have been distinguished in the Architecture section of the ASCER 21st Tile of Spain Awards.
Cliente Client
IBAVI (Institut Balear de l'Habitatge)
Arquitectos Architects
RIPOLLTIZON estudio de arquitectura
Pep Ripoll, Juan Miguel Tizón
Colaboradores Collaborators
Cristina Oliver, Erik Herrera, Pablo García, Luis Sánchez (arquitectos architects); Manuel Arguijo (estructura structure); Javier Colomar (instalaciones mechanical engineering); Antonio Prats (instalaciones proyecto ejecución mechanical engineering execution project); José Luis Velilla (aparejador quantity surveyor)
Contratista Contractor
Contratas Vilor S.L.
Superficie Floor area
2.274,22m²
Presupuesto Budget
2.006.869€ (PEM)
Fotos Photos
José Hevia