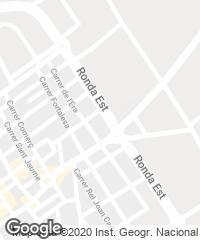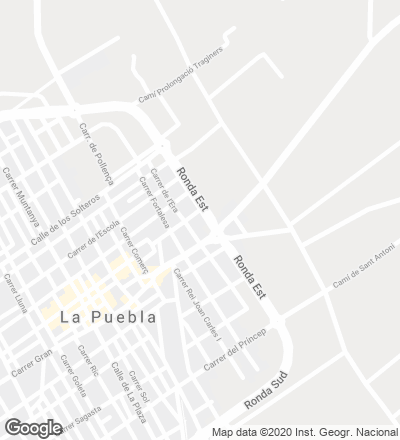 Between the interior of the island and the coast – only nine kilometers apart –, Sa Pobla is located north of the island of Mallorca, between the Tramontana mountain range, the Pla and Alcúdia bay. With a population of almost 13.000, the municipality comprises three differentiated areas: a fertile plain for irrigated agriculture; the Albufera, a lush landscape of high ecological value; and the lands in the lower area of the mountains, with the Atalaya mountain, rising 339 meters high and thus establishing a vertical contrast with the aforementioned areas. Over the past years Sa Pobla has embraced changes in its traditional architecture, paying more attention to the commercial, industrial and service sectors, with the intention of potentiating tourism in the area.
The dwellings adjust to the street line and take up the full depth of the plot, stretching out up to the edges and interacting with the party walls. An interior courtyard-plaza organizes the public spaces and circulations.  
As a result of the call for ideas celebrated in 2008, the social housing project in this Balearic municipality takes as reference a series of nearby elements – the climate, the character of the people, the lifestyle – and draws inspiration from features that can be observed when walking around the place: courtyards, filters, light, plots, the small scale of the buildings, the particular features of each house, and the surprising way in which they are grouped (where one house ends and another begins).
The aggregation of the 19 housing units comprised in the project generates a variety of configurations, even though they all stem from the same modular elements. This layout ensures that the different dwelling needs are met.  
The project places a special emphasis on the nuances and the delimited scale of the domestic and the particular, with a variety of houses that are grouped – by aggregation – following clear, simple rules that are flexible enough to adapt to the variety of situations that the program and the context might present. Adapting to the street line, the complex stretches between the boundaries and interacts with the party walls, making some disappear and bringing out others, and wraps an interior courtyard-square that organizes the circulations and public areas.
The housing units are generated from single or double-height spaces (living area/dining room/kitchen) to which other smaller spaces have been added (bedroom-bathroom/bedroom storage). Since the housing units are grouped in different ways, this leads to different layouts for the same elements in the program, or different areas depending on the number of aggregated modules. This system relates each unit to a compound that wishes to offer a varied landscape, rich in nuances and adapted to its physical conditions without losing the quality, rigor and standardization appropriate to social housing.
The housing units are all based on a one or two story module that gathers living room, dining room and kitchen. Smaller modules are then added to this basic unit, making a broad variety of space arrangements possible. 
Cliente Client
Institut Balear de l'Habitatge (IBAVI)
Arquitectos Architects
Pep Ripoll, Juan Miguel Tizón
Colaboradores Collaborators
Pablo García, Luis Sánchez (arquitectos architects); Toni Arqué (aparejador quantity surveyor)
Consultores Consultants
Jorge Martín (estructura structure); TIIS Ingenieria (instalaciones mechanical engineering)
Contratista Contractor
Obras y Construcciones Pedro Siles SL
Superficie construida Floor area
2.498 m²
Presupuesto Budget
1.576.224 euros
Fotos Photos
José Hevia